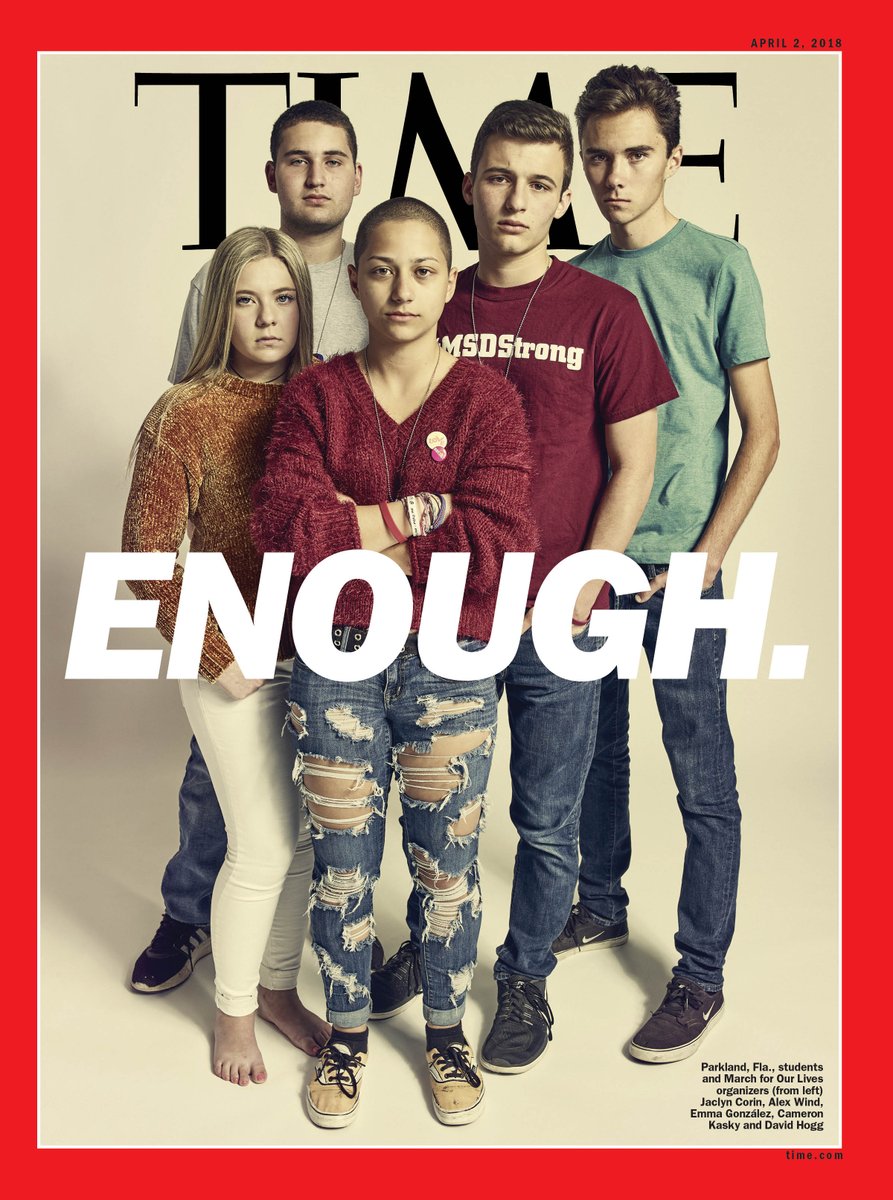 MARCH FOR OUR LIVES ORGANIZERS

Thousands of marchers converged on Washington DC to call for tighter gun laws. Students from Parkland, Florida, where 17 people died in a mass shooting last month, were at the forefront.
Some 800 cities are holding affiliated marches, including London, New York, Sydney, Los Angeles, Paris, Edinburgh and Sydney.
The rally was

led by young activists from Parkland

and across the country, in an array of powerful and composed speeches from young people from diverse backgrounds.
The White House praised the demonstrators for exercising their right to free speech, but

Donald Trump himself was silent

at the time of writing, seeming to spend much of the day at his golf club in Florida.
Barack Obama tweeted: "Michelle and I are so inspired

by all the young people who made today's marches happen. Keep at it. You're leading us forward."
Protesters in Washington formed

a sea of people along Pennsylvania Avenue

, while demonstrators also gathered in Parkland, New York City, San Francisco, and in cities around the world.
Students from the school newspaper at Marjory Stoneman Douglas, where the February massacre took place,

attended the march as special correspondents for the Guardian

and have been guest-editing the Guardian US website since yesterday.
The rallies are aiming to persuade Congress to tighten the US's notoriously lax firearm laws

, which have made gun massacres a regular part of American life.
Emma Gonzalez, one of the best-known Parkland student activists, led the crowd in

6min 20secs of silence

to symbolize the amount of time it took the gunman, Nikolas Cruz, to commit the 17 murders.
"We are done hiding,"

said her fellow student Ryan Deitsch. "We are done being full of fear. This is the beginning of the end. From here, we fight."
Another student, David Hogg, brought up a major theme of the rally when

he urged protesters to register to vote

. "When politicians send thoughts and prayers we say no more!" he said. "I say to politicians : get your resumes ready!" Chants of "vote them out" punctuated the event.
Seventeen-year-old Edna Chavez, from Manual Arts High in Los Angeles entered the stage with a raised fist and spoke powerfully about losing her brother to gun violence when she was a young child.

"I have learned to duck from bullets before I learned to read,"

she told the crowd.
Eleven-year-old Christopher Underwood, who lost his brother age five to a shooting, said: "

I would like to not worry about dying

. But worry about math and play basketball with my friends."
Martin Luther King Jr's granddaughter, Yolanda Renee King, said: "

I have a dream that enough is enough

. And that this should be a gun free world, period."
"This is a moment of history that I want to be part of,"

pop star Miley Cyrus, who sang onstage earlier, told one of our Parkland special correspondents.
In New York City, Paul McCartney joined the marchers. "

One of my best friends was killed in gun violence right around here

, so it's important to me."
In Parkland, tens of thousands of marchers passed Marjory Stoneman Douglas high school in respectful silence. "Enough really is enough," Rebecca Price-Taylor told the Guardian. "No more of these weapons of war."
Organizers want the US Congress to

ban the sale of assault weapons like the one used in the Florida rampage and to tighten background checks

for gun buyers.
On Friday, Trump signed a $1.3 trillion spending bill that includes

modest improvements to background checks

for gun sales and grants to help schools prevent gun violence, and the Justice Department proposed rule changes that would effectively

ban "bump stock" devices

that let semi-automatic weapons fire like a machine gun.
Protesters consider these measures insufficient.

"When you give us an inch, that bump stocks ban, we will take a mile," said student Delaney Tarr. "We are not here for breadcrumbs, we are here to lead."
Alex Wind

said: "People believe that the youth of this country are insignificant. People believe that the youth have no voice.

"When Joan of Arc fought back English forces she was 17 years old! When Mozart wrote his first symphony he was eight years old!"
"Arming teachers will not work. More security in our schools does not work. Zero tolerance policies do not work," student Edna Chavez says. "They make us feel like criminals. We should feel supported & empowered in our schools."
http://
cbsn.ws/2pDCfAK
#
MarchForOurLives
@CBSNews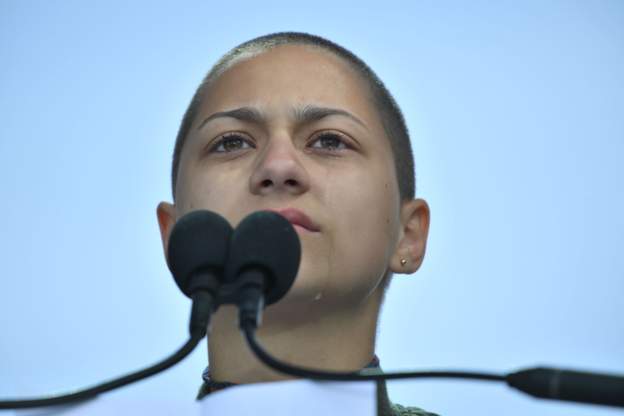 One of the more well-known Parkland school students, Emma Gonzalez, delivered a powerful speech in which she listed the 17 people killed before she fell silent for six minutes and 20 seconds.
When an alarm beeped, she turned it off and noted the minutes that had passed, saying they represented the exact time it took the shooter to gun down her classmates.
"The shooter has ceased shooting and will soon abandon his rifle, blend in with the students as they escape and walk free for an hour before arrest. Fight for your lives before it is someone else's job."
The crowd erupted into chants of "Emma, Emma" as she left the stage.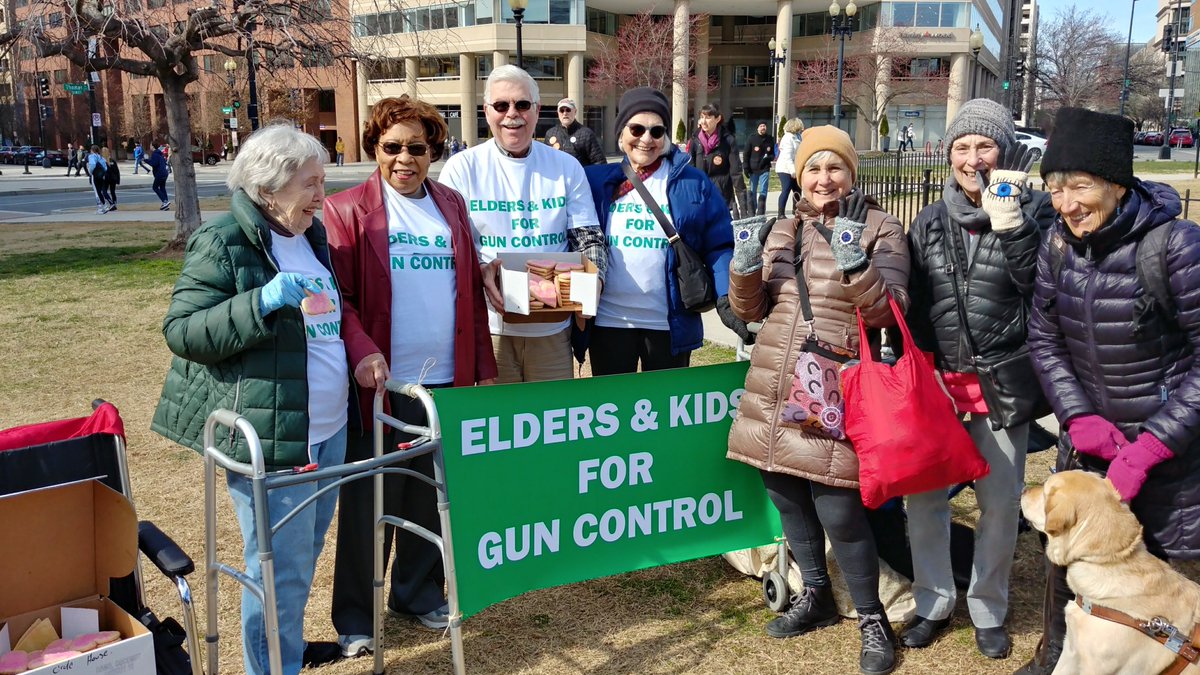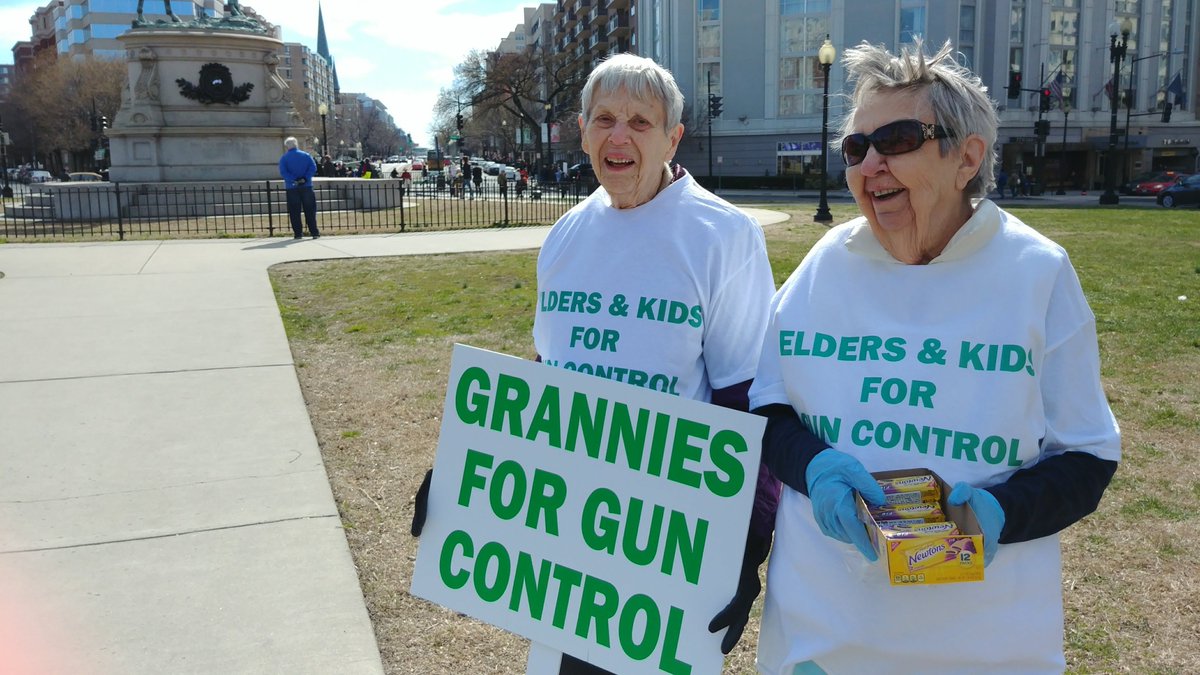 Why is NRA so powerful?
NRA stands for National Rifle Association. The group was founded in 1871 as a recreational group designed to "promote and encourage rifle shooting on a scientific basis".
The NRA is now among the most powerful lobby groups in the US, with a substantial budget to influence members of Congress on gun policy. It is run by executive vice-president Wayne LaPierre.