Rhode Island Gov. Gina Raimondo signed an
executive order
on Monday that she hopes will prevent guns from falling into the wrong hands.
This order encourages police to be more aggressive in conducting investigations of those who are believed to be dangerous and, in certain situations, confiscate their firearms.
"The executive order I signed today is an immediate step we can take to make residents safer. It sets the table for a complementary legislative effort," Raimondo said in a
statement
on Monday. "We cannot wait a minute longer for Washington to take action to prevent gun violence."
Rhode Island is the first state to come up with
red flag legislation
since the deadly Parkland shooting on Feb. 14. While the order does not provide any additional power to law enforcement, it is pushing them to investigate all alerts that are brought to their attention.
The state of Rhode Island has also entered into a
multistate coalition
called "States for Gun Safety," which will combine the states' resources and provide a chance to share intelligence and form a task force that will intercept illegal weapons.
A few comments of readers : - this was the general consensus
Investigating is one thing, confiscation borders on civil and Constitutional rights. A good defense lawyer will eat this for lunch depending on the specific wording and performance criteria of the statute, and how events took place. The first time the police blow an arrest, and they will because legislators rarely know what they're talking about or how to translate into law, likely end up with SCOTUS. Getting a person declared mentally incompetent/incapable of reason is one tough sell.
Well one things for sure about this latest shooting... it seems to have brought out the stupid in our politicians
Because nothing says upholding the law like quashing civil rights, e.g. due process, 2nd amendment, etc. Bonus: if the confiscation is overturned, even on a technicality, then a possibly dangerous person gets his/her guns back. Of course, double jeopardy only applies if there are actual charges.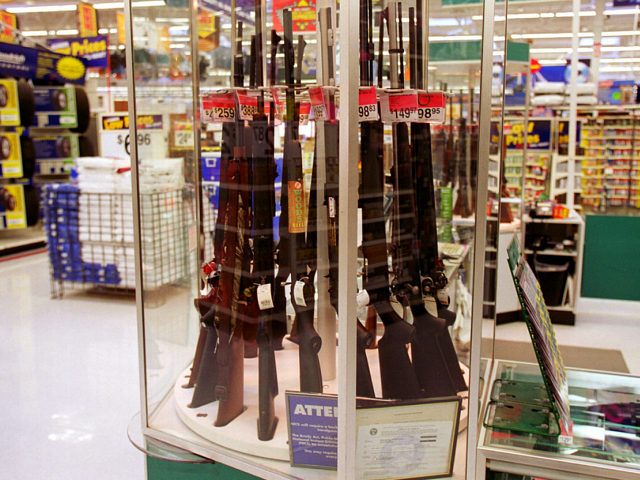 On Wednesday, Walmart announced that it would no longer sell guns to persons under 21 and would not carry Airsoft rifles that look like AR-15s
DICK'S Sporting Goods announced Wednesday that it, too, would no longer sell guns to persons younger than 21 and would no longer sell "high capacity" magazines or "assault rifles." This announcement marked the second time DICK'S had quit selling "assault rifles."
Walmart released a statement on its policy shift.
USA Today
published an excerpt from it, which said, "In light of recent events, we've taken an opportunity to review our policy on firearm sales. Going forward, we are raising the age restriction for purchase of firearms and ammunition to 21 years of age."
The
New York Times
reports that Walmart will also end sales of Airsoft guns that resemble an "assault rifle" and they are also ridding shelves of toy rifles that resembles AR-15s or AK-47s.
Walmart quit selling "assault rifles" in 2015. The retailer does sell handguns, expect in Alaska, and it does not sell "high capacity" magazines.