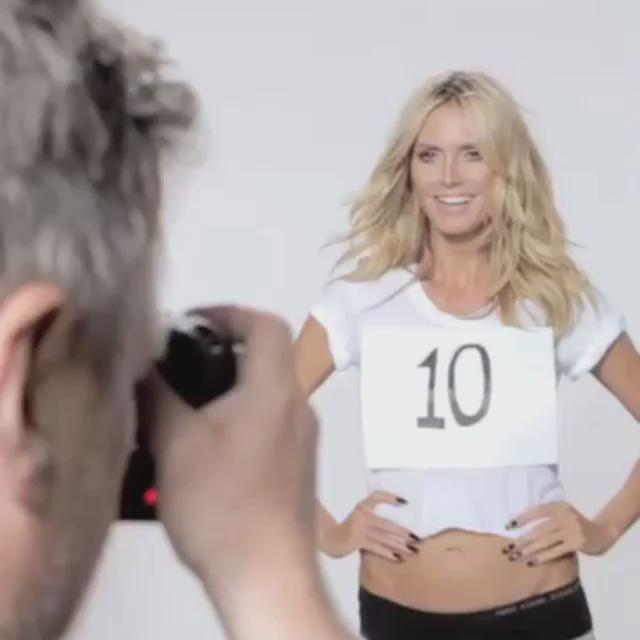 Donald Trump sat down with Maureen Dowd of
The New York Times
to talk about his presidential run. While his politics are certainly of interest, it's his opinion unrelated to the candidacy that seem to cause the most controversy. While attempting to repair his tainted relationship with women following his Megyn Kelly comments in the Republican debate, he only added to his misogynistic stance.
The self-proclaimed truth-teller, who is arrogantly proud of his outrageous persona, his fiery wee-hours Twitter arrows and campaign 'gusto,' and who is gratified by the way he can survive dissing John McCain and rating Heidi Klum said:
"Sometimes I do go a little bit far…Heidi Klum. Sadly, she's no longer a 10."
Klum got the message and responded with a video message, which she posted to Twitter. She starts off posing in front of the camera wearing a shirt with '10′ on it. Suddenly, a person with a Trump mask on approaches and pulls off the tee, revealing a 9.99. She gasps dramatically and then shrugs her shoulders, accepting the new number.
HEIDI TWEETS:
"#TrumpHasSpoken #sadly #9.99 #NoLongerA10 #IHadAGoodRun #HeidiTrumpsTrump #BeautyIsInTheEyeOfTheBeheld."