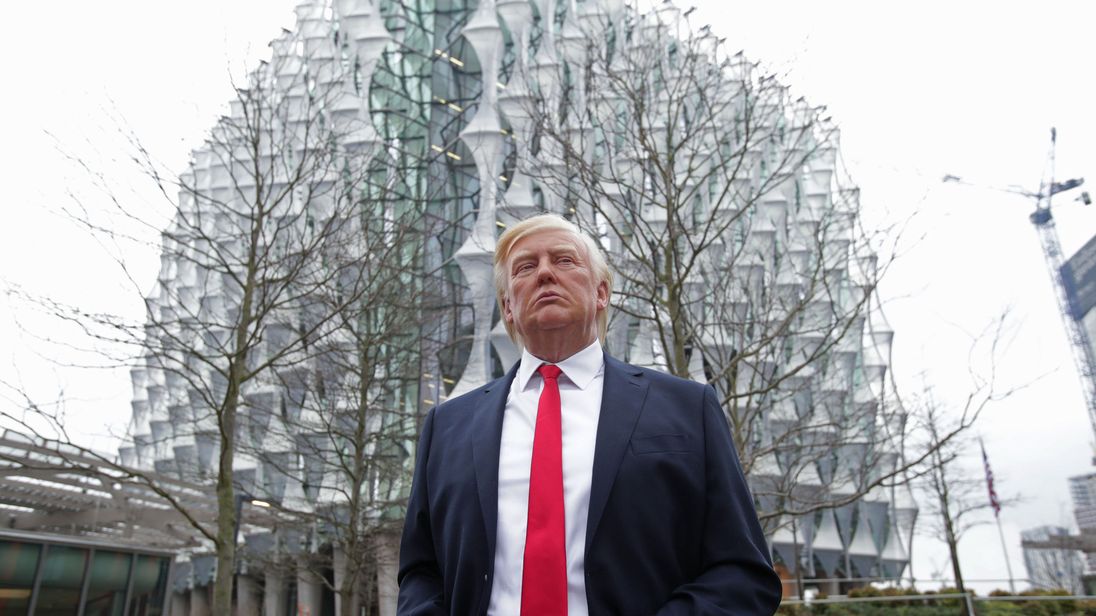 Donald Trump arrived in London to visit the new US embassy - well, sort of.
The wax figure appeared on Friday morning to pose outside of the new American Embassy
A Madame Tussauds waxwork figure of the US President was paraded outside the future home of American diplomats in Britain in a humorous and typically British stunt on Friday morning.
It came after Mr Trump cancelled plans to visit to the UK , cut the ribbon and open the building in Nine Elms, south London.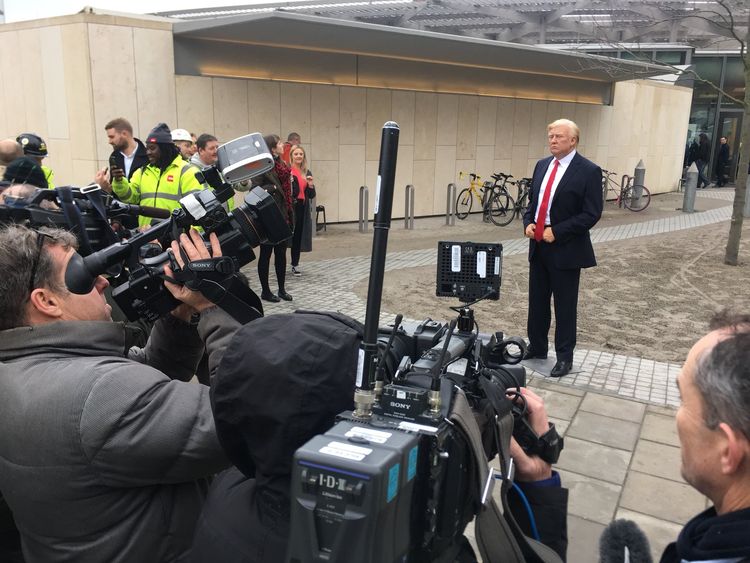 Delighted construction and office workers posed for photos with the 6ft Trump model next to the nicknamed 'Giant Cube' building on the banks of the River Thames. The hugely expensive and ultra modern embassy will definitely beome another iconic Thames landmark.
Clad in a trademark black suit, white shirt and long red tie, waxwork-makers Madame Tussauds said they took their replica down to the Nine Elms site for "a bit of fun" when all the people involved in designing and building the embassy and the people destined to work there were so disappointed by Trump's abrupt cancellation.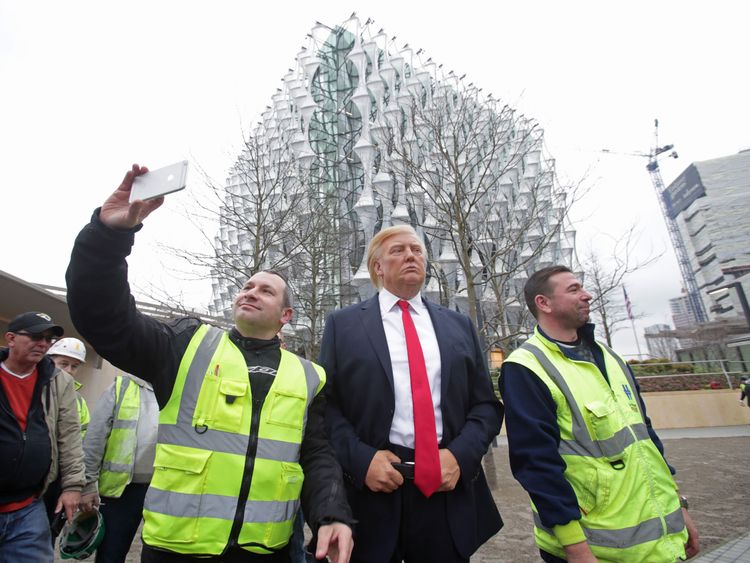 Trump said the building was in an 'off location'...whatever that means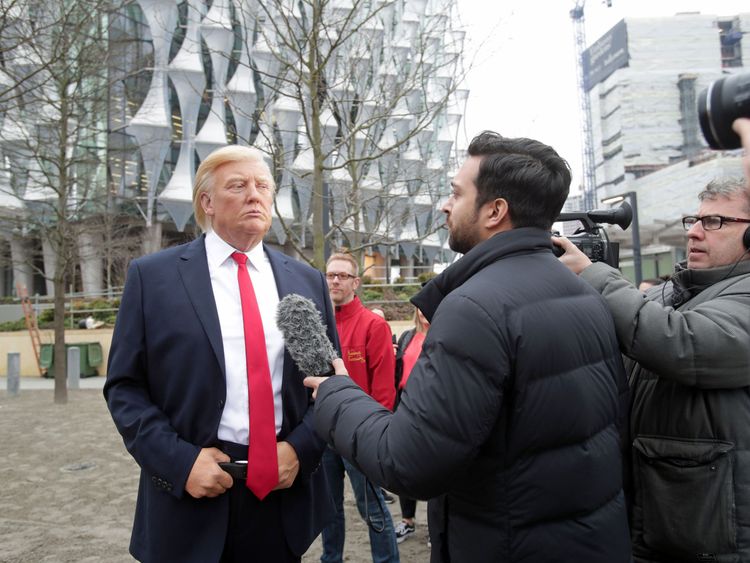 "We woke up to the news as everyone else did in the country and thought it would be a bit of fun," Tussauds executive Claire Treacy announced with a chuckle.
She said the company decided to put a jovial spin on Mr Trump's announcement he was pulling out of visiting the UK and opening the new home of American diplomats in Britain.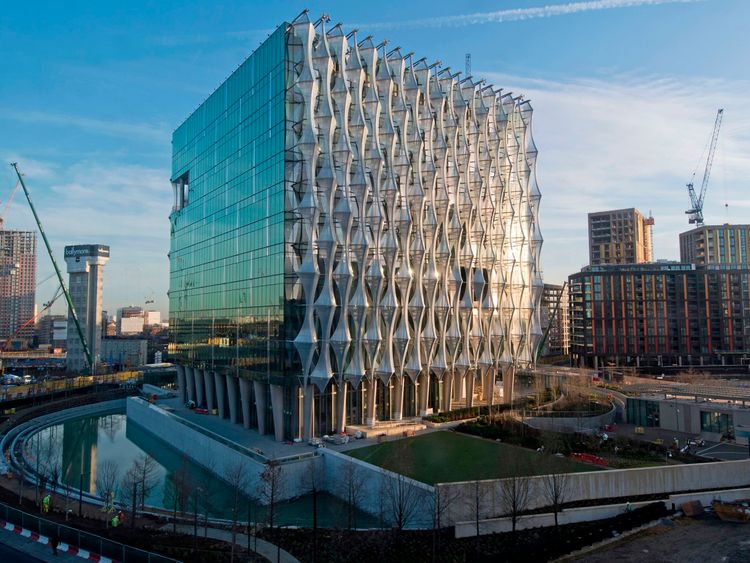 The wax models are very delicate and the staff who chauffeured Mr Trump to the embassy literally treated him with kid gloves and saw to his every comfort.
Mr Trump said he was cancelling the forthcoming trip because his predecessor Barack Obama sold the old Grosvenor Square embassy for "peanuts" and built the new one in an "off location".
Despite the claims, it was actually the George W Bush administration that initiated the building's move to Battersea.
Battersea Labour MP Marsha De Cordova said Mr Trump was "scared to come to London because of all the protests he would face".
My dad always said, " You can make a negative into a positive, if you really want to."
Well done Madame Toussauds! By the way, your Trump was more charming and polite than the other one.