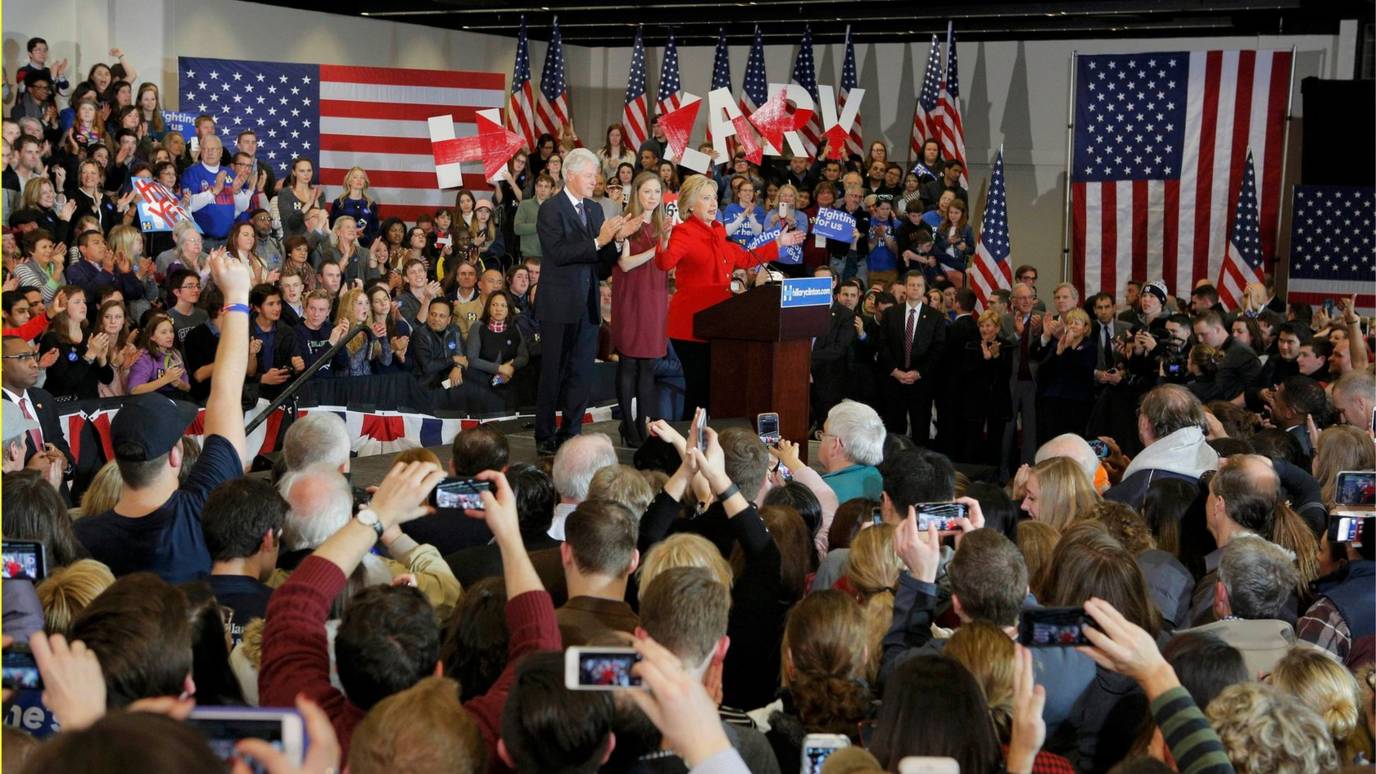 Key Points
Hillary Clinton won the Democratic contest by a whisker - 49.8% to 49.6%

Fiery conservative Texas Senator Ted Cruz sweeps to victory in Iowa's Republican caucuses

A humbled Donald Trump comes second and Marco Rubio an impressive third

Candidates are campaigning in New Hampshire for the next contest
The race for the White House has now shifted to New Hampshire. A new state means new voters, giving the candidates new strengths and weaknesses.
Less religious: New Hampshire voters are typically less socially conservative than those in Iowa. Abortion and gay rights, major issues among Iowa Republicans, take a backseat to economic concerns in the Granite state. Evangelical voters - a major source of support for Ted Cruz - make about 20% of the New Hampshire electorate. (In Iowa, the figure is 50%.) Advantage: Donald Trump and seen as more moderate on social issues, the establishment Republicans (Marco Rubio, Jeb Bush, John Kasich and Chris Christie) are betting on a strong finish here.
More affluent: The median income in New Hampshire is $65,028, making it one of the richest states in the US. Iowa's median income is $52,229. In polling and in Iowa, Donald Trump and Bernie Sanders have drawn support from less affluent voters. Advantage: Hillary Clinton and the "establishment" Republicans.
Even whiter: One area where Iowa and New Hampshire don't differ much is race. The Granite state is 94% white while Iowa is 92% white. Hillary Clinton's deep support among minority voters will not help her here. Advantage: Bernie Sanders.