President Donald Trump clearly doesn't care what anyone thinks about his baffling, deferential relationship with Russian President Vladimir Putin. In a demonstration of his growing willingness to flout diplomatic convention and the concerns of US allies, Trump apparently plans to meet with the Russian leader alone, likely with only translators in the room, at the start of their summit in Helsinki, Finland, on July 16.
A source claims the encounter will parallel Trump's initial private encounter with North Korean leader
Kim Jong Un last month in Singapore,
before their summit expanded to include other top officials.
It's not particularly unusual for presidents to sit down solo with other leaders before more formal diplomatic talks involving their delegations. And if a connection between Trump and Putin stems the slide in relations between the world's premier nuclear powers, it would benefit US national security and the whole world.
But if Trump decides to go ahead with a one-on-one without his delegation behind closed doors, it would represent a thumb in the eye of his critics, given the curiosity and widespread concern in Washington and among US allies over the relationship between the US President and the Russian leader.
After all, Putin is accused of ordering an influence operation ( a nice way of saying a propaganda blitz) to interfere in the 2016 US election in a bid to help Trump win.
Trump, meanwhile, has recently yet again given credence to Russia's denials of election meddling, in defiance of the evidence and conclusions of his own intelligence agencies.
He tweeted:
"Russia continues to say they had nothing to do with Meddling in our Election! Where is the DNC Server, and why didn't Shady James Comey and the now disgraced FBI agents take and closely examine it? Why isn't Hillary/Russia being looked at? So many questions, so much corruption!"
Fueling speculation about his relationship with Putin are Trump's comments last week, in which he left the door open to recognizing Russia's annexation of Crimea. He has taken to blaming former President Barack Obama, not Putin, for Russia's seizure of Crimea from Ukraine. He also has spooked US allies by calling for Russia's readmission to the G7
.
"The Europeans are petrified that he is going to sell them out and he is going to recognize the illegal annexation of Crimea," according to Max Boot, a historian and CNN national security analyst.
Heading into the Helsinki summit, Trump's attacks on US allies -- which turned the G7 summit in Canada into a debacle -- attempts to widen divides in the European Union and criticism of other institutions of the transatlantic alliance are playing directly into Putin's anti-Western goals.
Then there is the widespread speculation about whether Russian intelligence agencies have any compromising information about Trump or his business dealings that may help to explain his refusal to criticize Putin and willingness to mirror the Russian leader's foreign policy positions.
Given all this, it would not be surprising if Trump sought to avoid any impression that he was under Putin's sway -- for instance, a one-on-one meeting with no other officials present. But Trump's political career suggests he will take the course of action that most infuriates his critics, and he is loath to give in to pressure.
Some officials who have worked to stage past presidential summits fault the President's staff for not shielding him from an in-person encounter with Putin, arguing that he is badly mismatched with the wily Russian leader, who was trained by the KGB. Putin is also reputed to have a high IQ and Trump....weeell... not so much.
"It is no secret that the President doesn't do well one-on-one with Vladimir Putin," CNN national security analyst Samantha Vinograd said Monday, recalling how Trump ignored advice not to congratulate the Russian leader on his re-election this year.
"If he is sitting across the table from Vladimir Putin, who is a highly skilled manipulator and negotiator, the chances are things could go off the rails," said Vinograd, who was a senior National Security Council staffer in the Obama administration.
Moscow signaled on Tuesday that it would welcome a chance to open the summit with a one-on-one meeting between the leaders, pending agreement with the White House.
"It absolutely suits us. You know that President Putin feels comfortable in any formats that are comfortable for his counterparts," Kremlin spokesman Dmitry Peskov told reporters on a conference call.

Will Trump try to impress Putin?
Diplomats working for US allies, stunned by their acrimonious split with Trump at the G7 and his decision to invoke a national security rationale to slap tariffs on European steel and aluminum, are viewing the Helsinki summit with concern.
There are fears that the President will be so keen to impress Putin that he will be even more confrontational than expected at the NATO summit in Brussels a few days before he goes to Helsinki.
Trump will also visit Britain on his European trip, where suspicion of his ties with Putin runs deep, especially after the poisoning with a nerve agent of a former Russia spy and his daughter on UK soil, an operation blamed on the Kremlin's intelligence agencies.
Britain's former finance minister, George Osborne, said that the Putin-Trump summit -- which the US President is highly enthusiastic about -- would compromise trust in the US administration.
"It makes the US a less reliable partner for Western countries like my own, and the atmosphere points to a disintegration of Western unity," Osborne said.
The White House disputes the idea that there is anything sinister about the relationship between Trump and Russia, maintaining the line that no president
has been tougher on Moscow than Trump.
It also says Trump believes there is a chance to ease the acrimony in relations with Moscow in a way that could further global peace.
The President did sign off on the expulsions of 60 Russian diplomats and fresh sanctions in solidarity with US allies after the poisoning of the former Russian spy, Sergei Skripal. He also endorsed the sale of lethal weapons to the government of Ukraine.
It was not the first time that the authentically hard line the administration has sometimes pursued toward Russia seemed at odds with the President's personal preferences.
Yet Trump's rhetoric and behavior in recent weeks have only added to the impression he prefers Putin's company to that of allies like German Chancellor Angela Merkel and Canada's Prime Minister Justin Trudeau.
Trump's critics worry that established US policy positions and the advice of top officials may not mean much
when the President gets in a room with Putin.

When Trump emerged from his meeting with Kim, for instance, he stunned America's Asian allies and his own staff by announcing a halt to US-South Korea military maneuvers that have long infuriated Pyongyang.
Such concessions are why a one-on-one encounter between Trump and Putin is a wild card. Trump may make conciliatory promises he can or cannot keep to court Putin.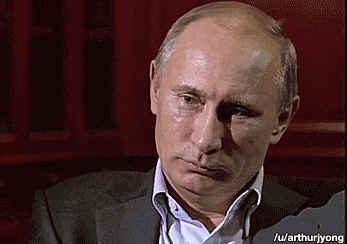 Information garnered from CNN
Thanx