Our selection of some of the most powerful photographs taken around the world this year.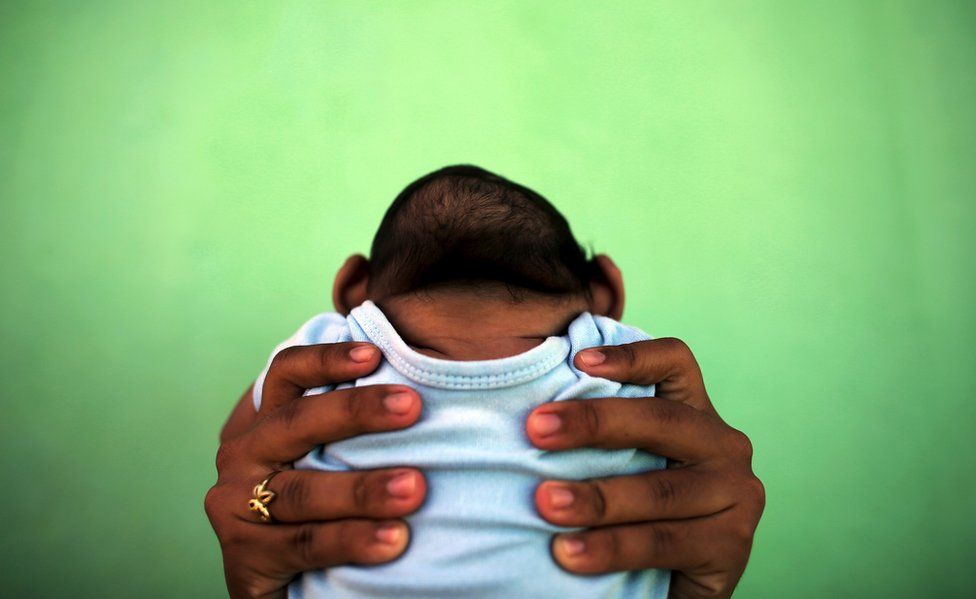 At the beginning of the year an urgent global race was under way to establish how and why the Zika virus could be causing a devastating spike in cases of babies being born in South America with underdeveloped brains. Brazil reported about 4,000 cases of microcephaly since October 2015 - an unprecedented number. The World Health Organization declared a global public health emergency in response.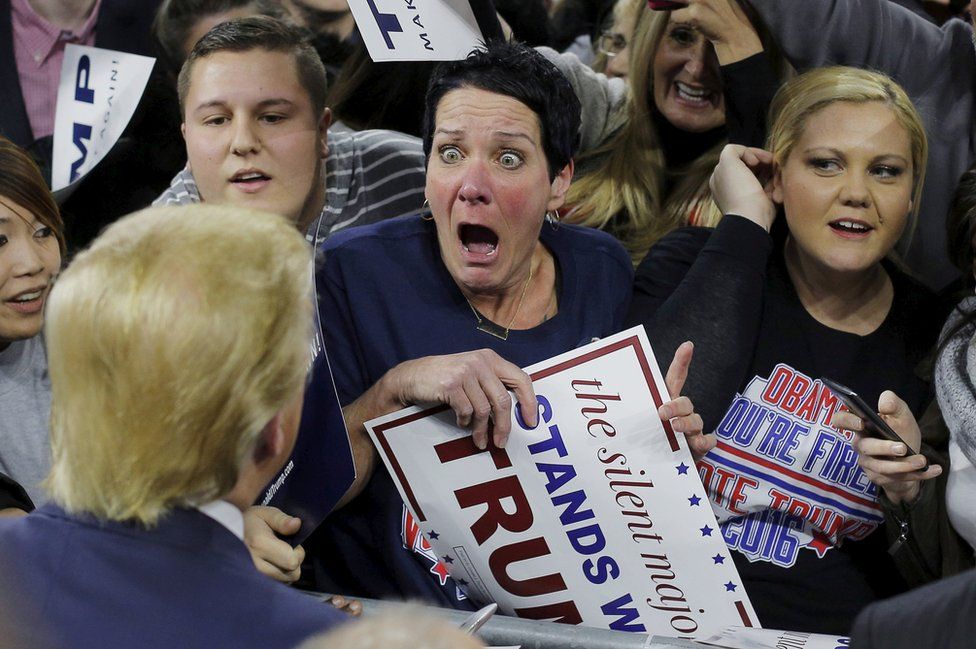 A supporter was overwhelmed when US Republican presidential candidate Donald Trump greeted her at a campaign rally in Lowell, Massachusetts in January. Mr Trump entered the race with very low expectations, but rode a wave of protest all the way to election day and victory.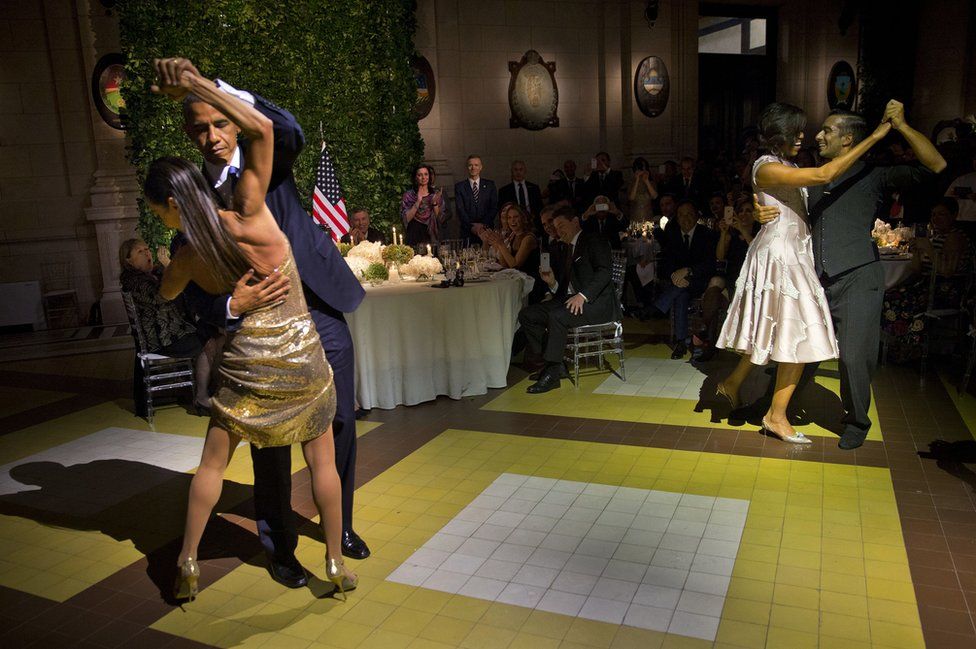 US President Barack Obama and First Lady Michelle Obama were invited to step out and try Argentina's national dance, the tango, at a state dinner on a visit to Argentina in March.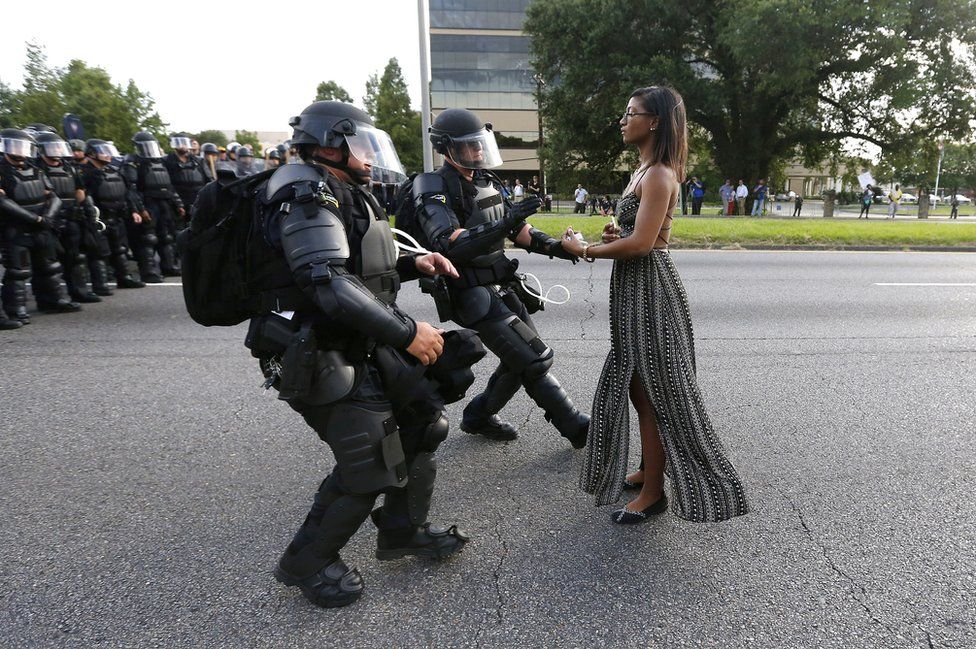 Ieshia Evans, a 27-year-old nurse from New York, became an icon of the Black Lives Matter movement after this image of her went viral. It was taken on 9 July as she protested in Baton Rouge against police killings of unarmed black men.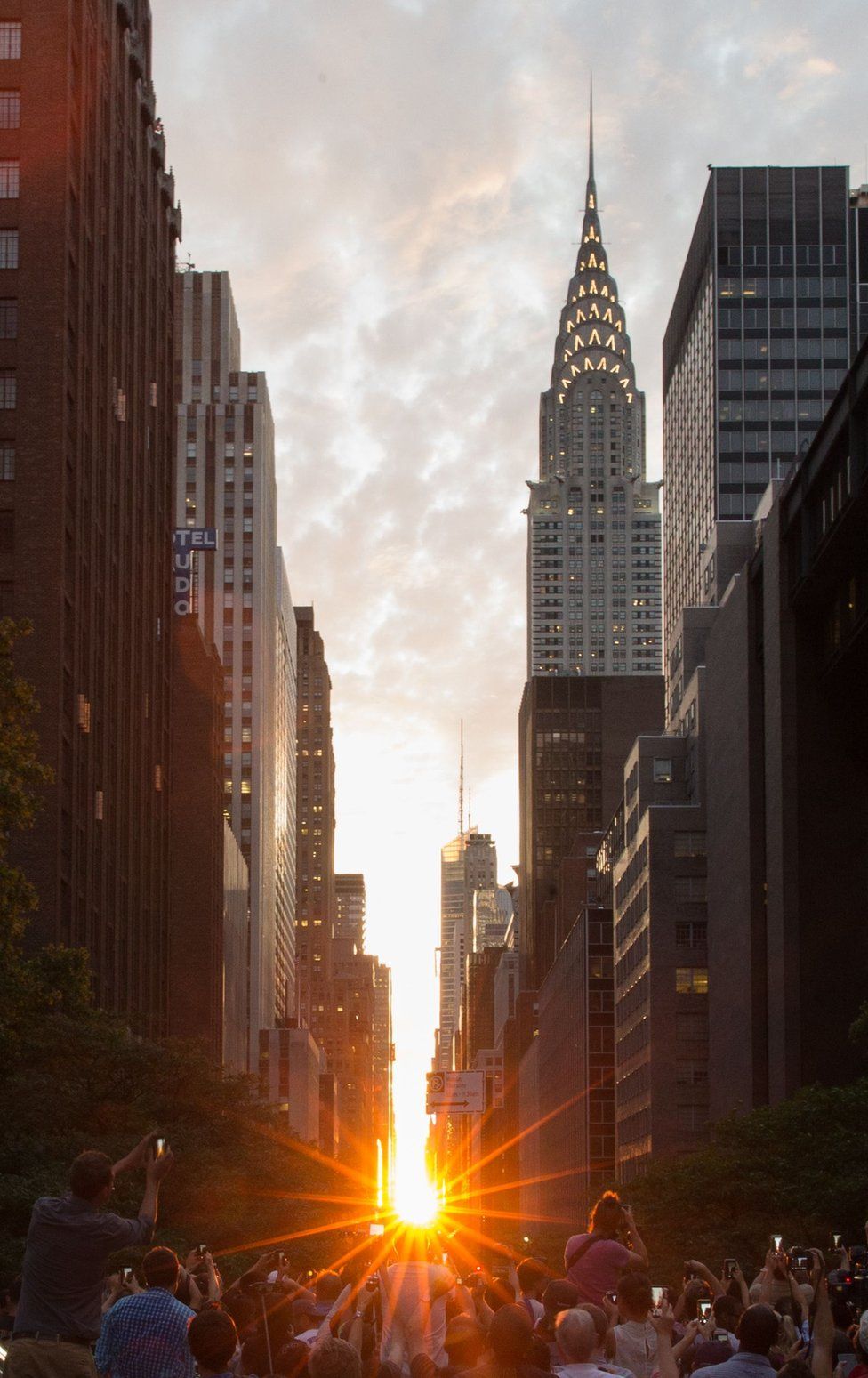 On 11 July, New Yorkers witnessed an urban solar phenomenon, with the Sun setting in alignment with the city's skyscrapers and giving an effect fans say is reminiscent of England's Stonehenge – Manhattanhenge.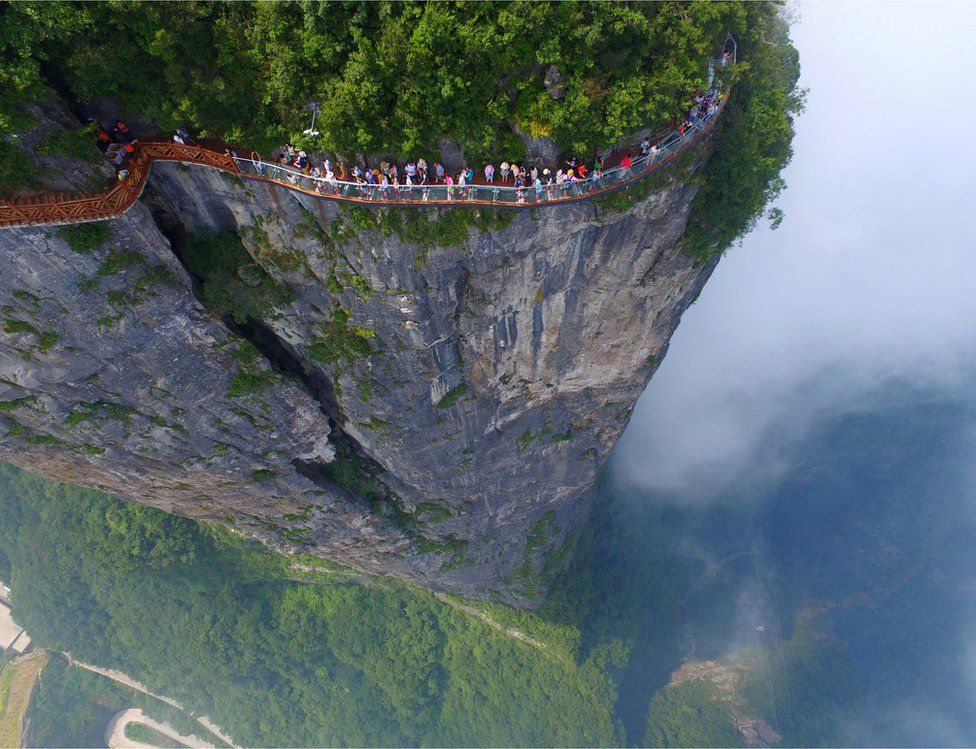 A glass walkway around Tianmen mountain in Hunan was an addition to China's craze for vertiginous tourist attractions. The 100m walkway turns around the side of the sheer cliff face. For those immune to the terror of a vertical drop, it's a perfect place to enjoy spectacular views across the Hunan countryside.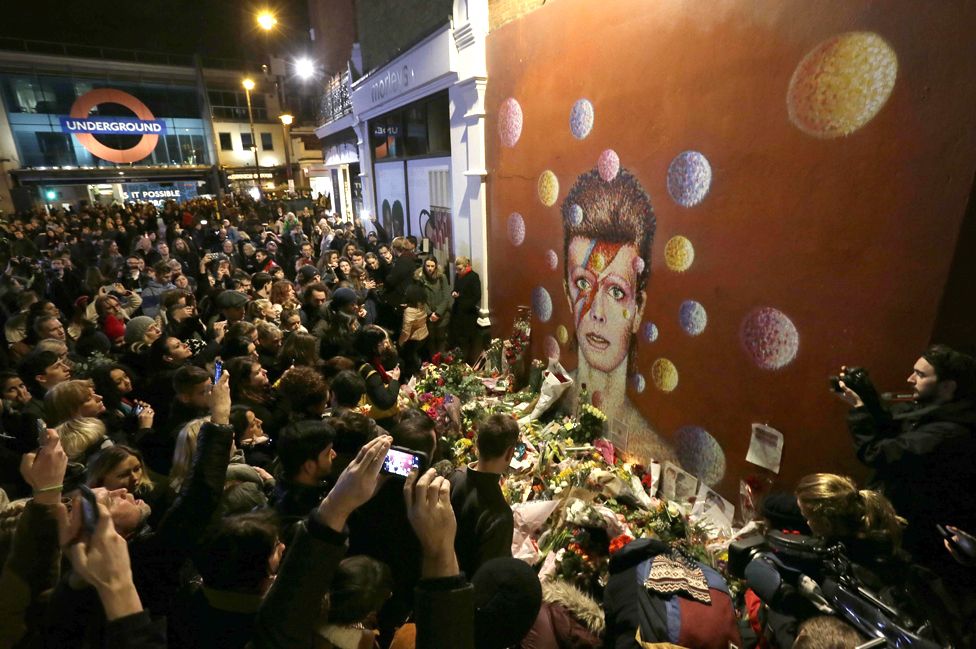 A mural of David Bowie that became a shrine to the musician after his death is to be listed by the local council to ensure its long-term protection. Crowds of fans gathered in Brixton in south London, Bowie's birthplace, to celebrate his life and music. The influential singer died of cancer on 11 January at the age of 69.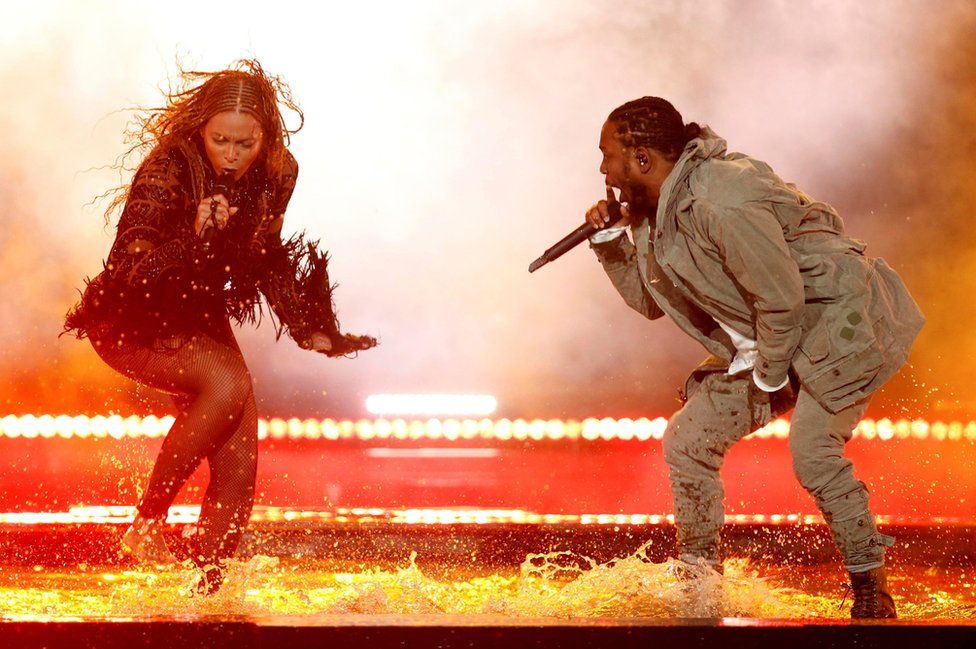 Beyonce opened the Black Entertainment Television (BET) Awards in Los Angeles with a surprise performance of her song Freedom with Kendrick Lamar, dancing in a pool of water. She won video of the year and the viewers' choice award for her song Formation but had already left the ceremony to fly to London for a concert so her mother Tina Knowles accepted the award on her behalf.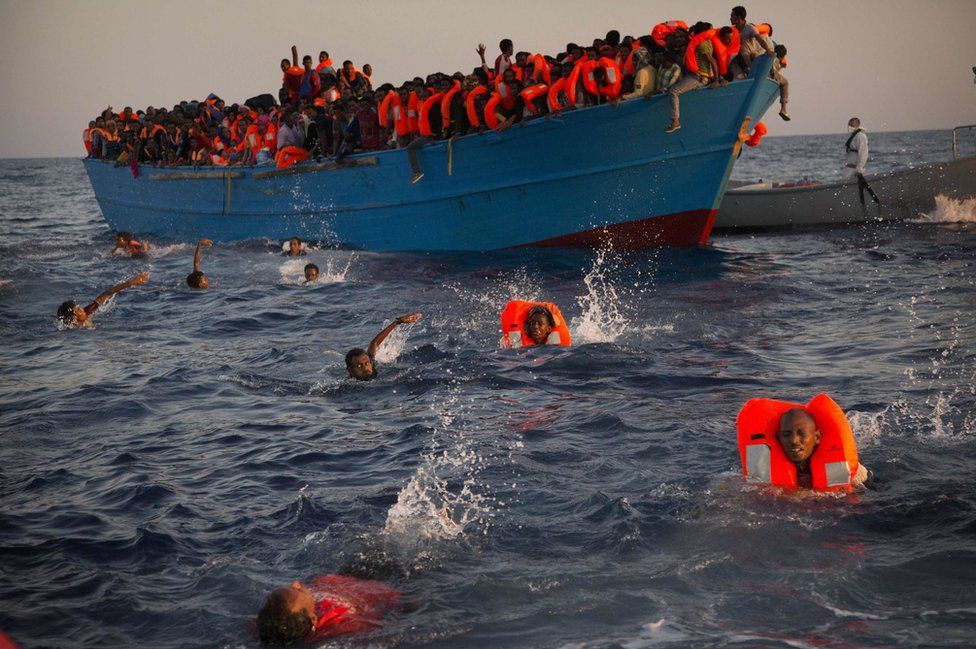 At least 3,800 migrants have died or are missing in the Mediterranean Sea in 2016 - the deadliest year on record, the UN refugee agency (UNHCR) has said. This was despite a significant drop in migrant crossings compared with 2015, when 3,771 deaths were reported. Here migrants, most from Eritrea, jump into the water during a rescue operation north of Sabratha, Libya.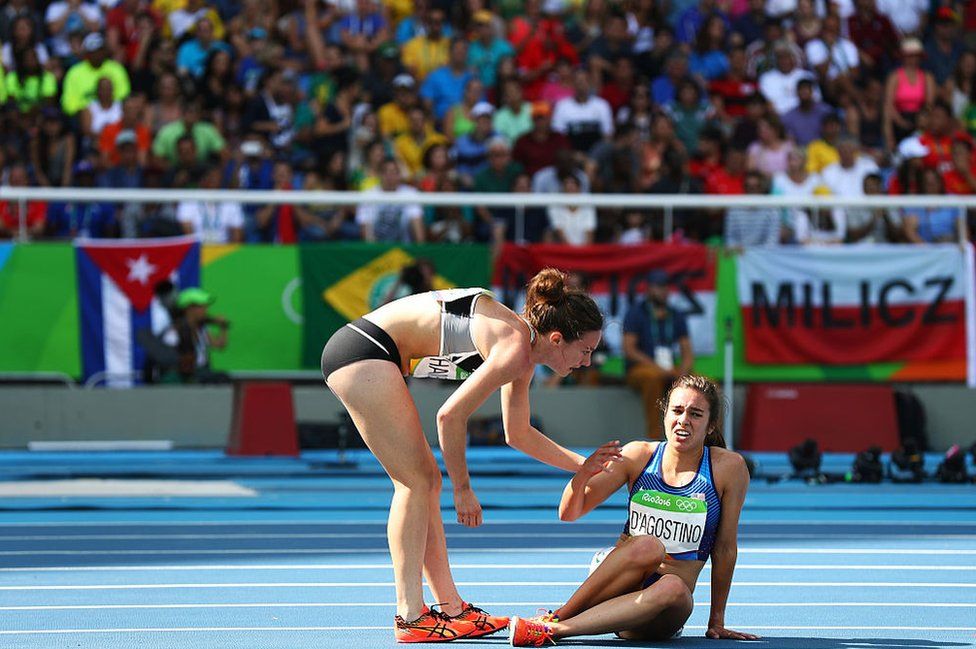 Two runners at the Rio Olympics were praised after stopping to help each other after both women fell during the 5,000m. US runner Abbey D'Agostino encouraged New Zealand's Nikki Hamblin as she lay dazed on the track after the two collided. Despite D'Agostino visibly limping, she managed a few steps after helping Hamblin to her feet before falling to the track, with the New Zealander returning the favour and helping her rival up.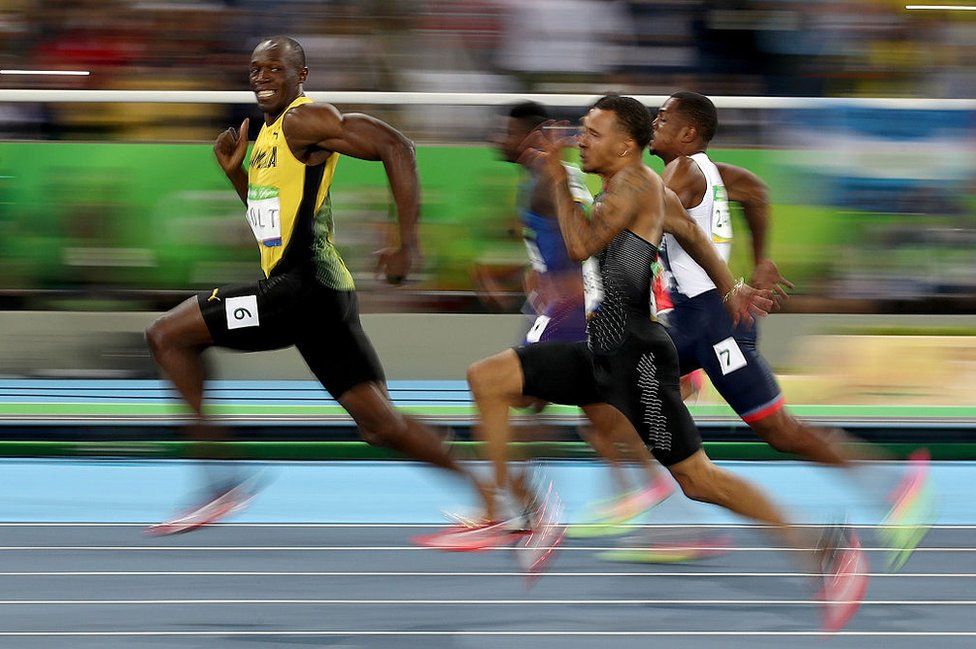 Jamaican sprinter Usain Bolt managed to find time to smile for the cameras while easing to a 100m semi-final victory. It prompted a flurry of internet memes. He later won the final in a time of 9.81 seconds - his third 100m Olympic crown.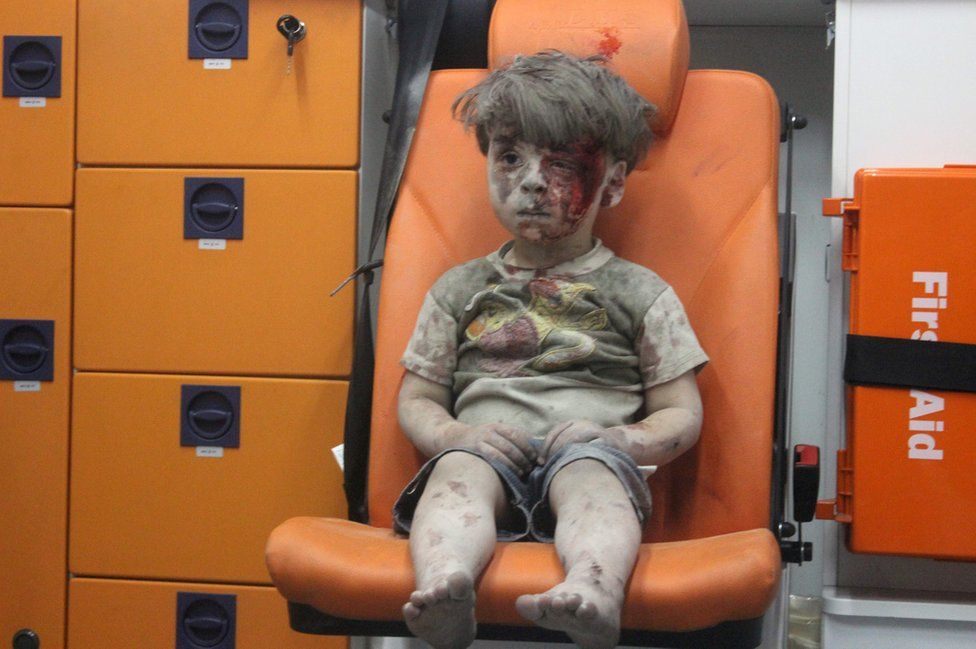 A photograph of a dazed and bloodied Syrian boy rescued from a destroyed building in Aleppo after an air strike caused outrage around the world. Images of the boy, identified as five-year-old Omran Daqneesh, sitting in an ambulance were released by activists and were subsequently shared widely on social media.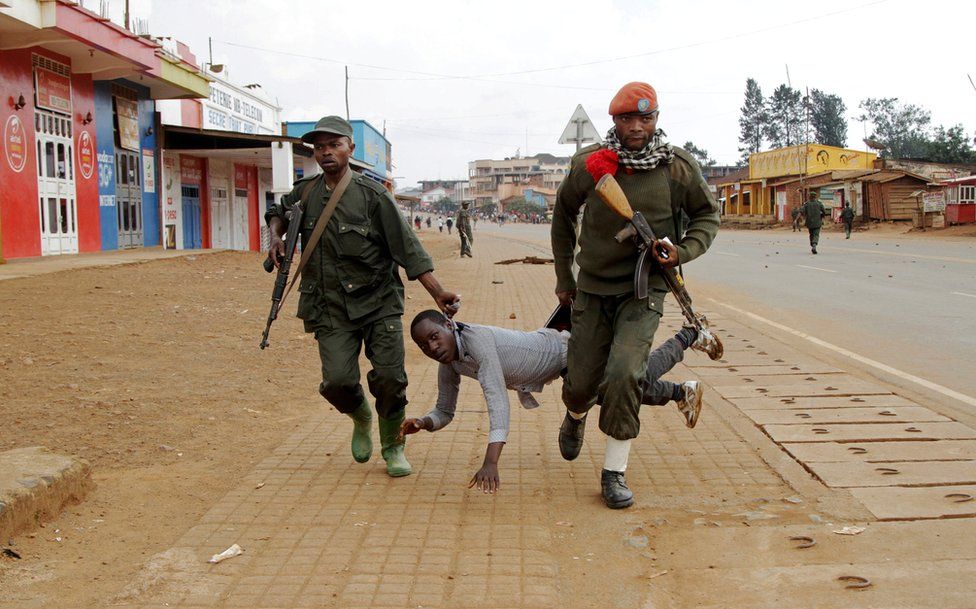 Congolese soldiers arrest a civilian protesting in the town of Butembo in August against the government's failure to stop the killings and inter-ethnic tensions in North Kivu province. Days earlier, suspected rebels killed at least 30 civilians in the east of the Democratic Republic of Congo. The military blamed Allied Democratic Forces (ADF) rebels for the deaths in the village of Rwangoma near the town of Beni in North Kivu province.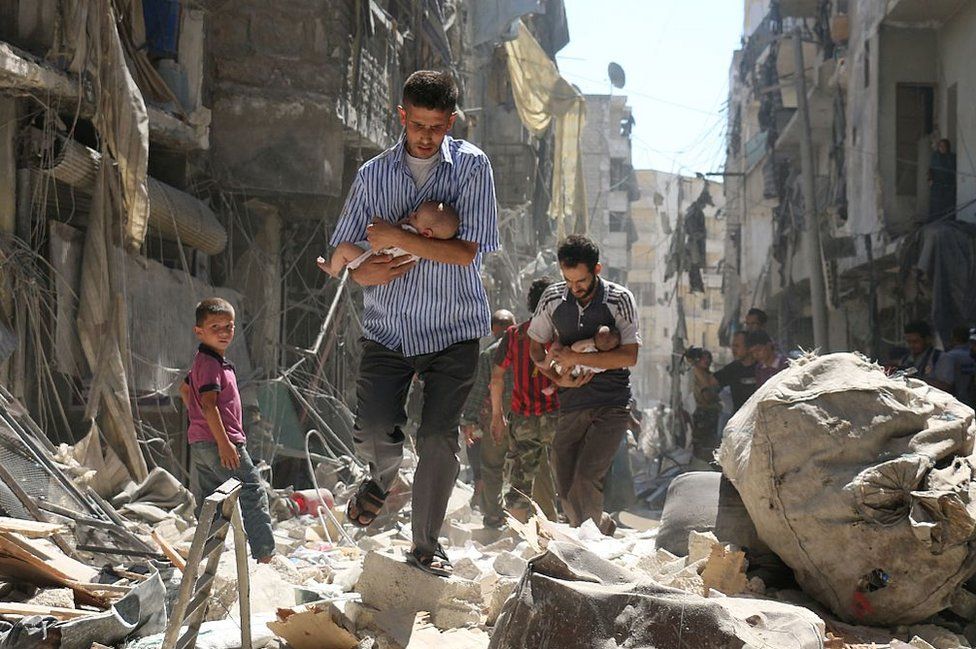 Families made their way through the rubble of destroyed buildings following a reported air strike in Aleppo on 11 September. A ceasefire was supposed to open the way to aid deliveries in Syria but Russia accused the United States of failing to fulfil its obligations under the agreement.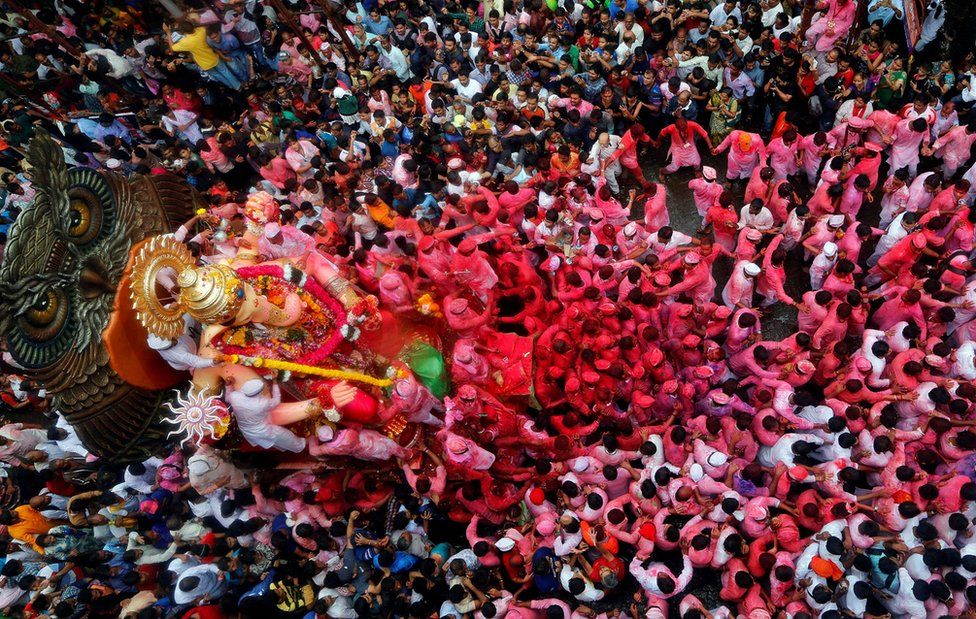 Devotees carry the idol of Hindu god Ganesh, the deity of prosperity, through the streets on the last day of the 10-day-long Ganesh Chaturthi festival in Mumbai, India.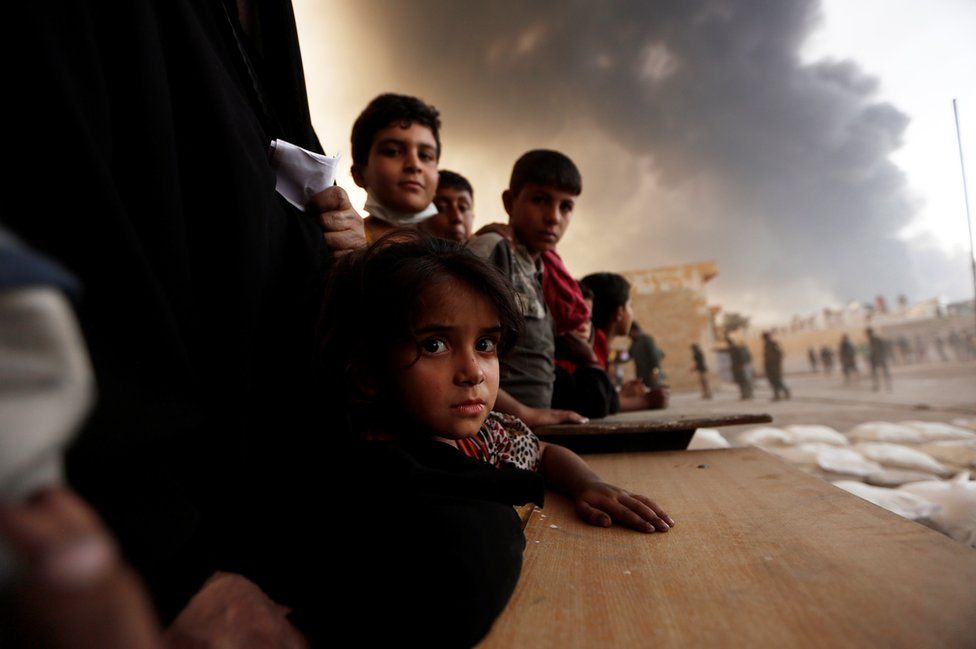 A long-awaited military offensive to reclaim the northern Iraqi city of Mosul from so-called Islamic State forced thousands of Iraqis to flee their homes. The offensive was launched on 17 October, more than two years after jihadists overran the city before seizing control of much of northern and western Iraq.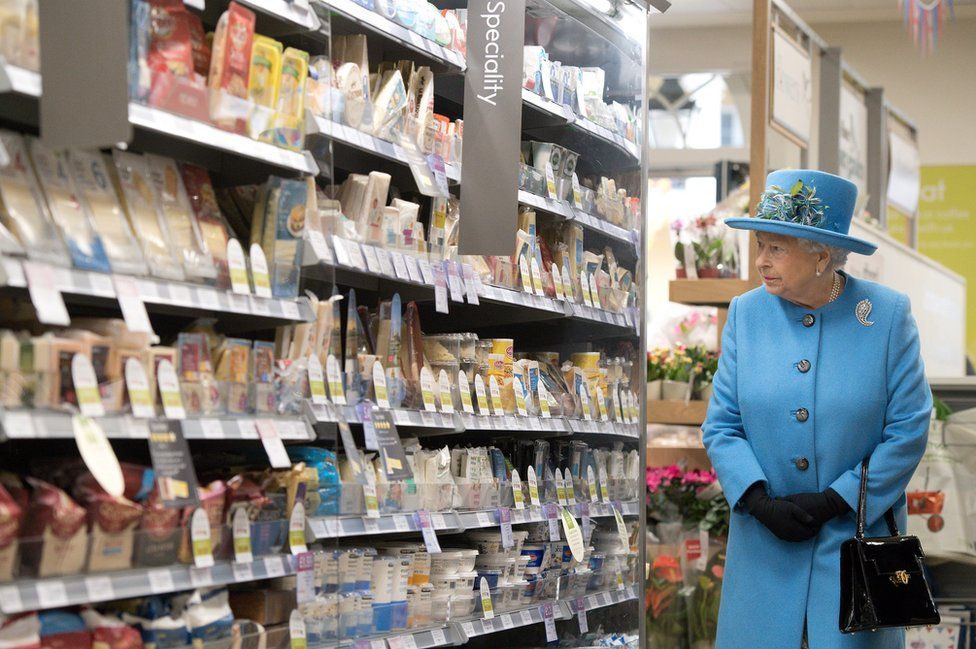 Britain's Queen Elizabeth II looked around a supermarket during a visit to the town of Poundbury, after unveiling a statue of the Queen Mother at the model town in Dorset. Prince Charles designed the village on the outskirts of Dorchester after outlining his plan in his 1989 book, A Vision of Britain.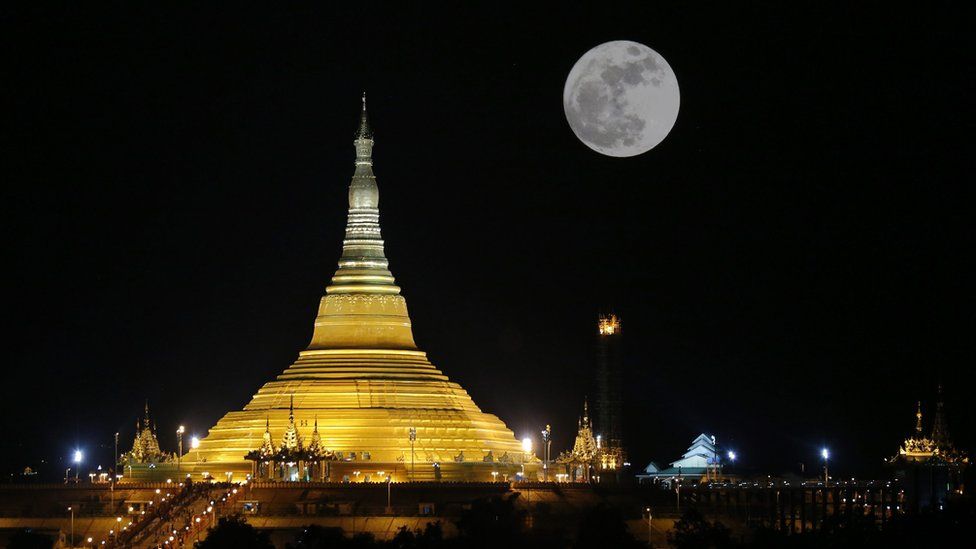 The Moon came closer to Earth than at any time since 1948. Skygazers around the world congregated near landmarks, on beaches and atop tall buildings to take a look. The "supermoon" reached its brightest in Asia on 14 November.