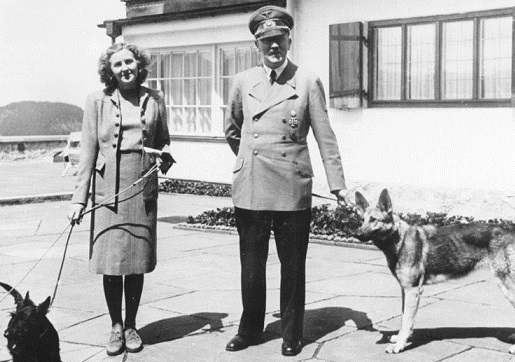 Hitler with the missus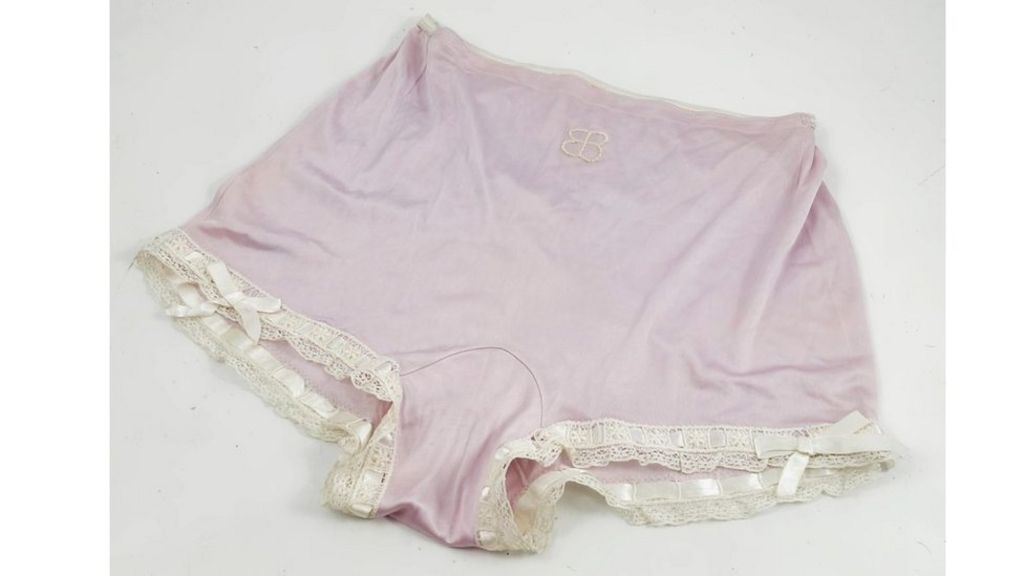 Panties with Eva Braun's initials embroidered on them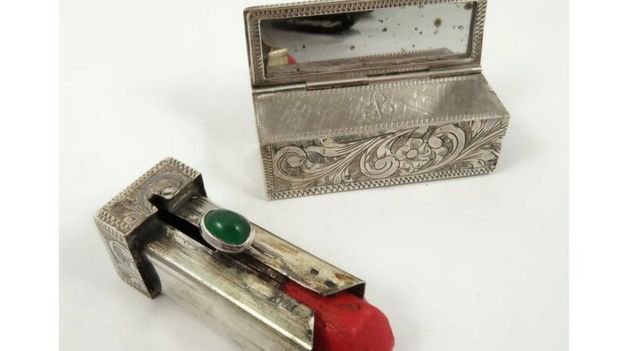 Lipstick with case and mirror. The lipstick looks like it was never used
I'm not one to point a finger or mock anyone's weird collections but I can't see the fascination for these personal items. Now her diary is a different story. I wonder what happened to that. Probably tucked away in some WWII veteran's attic. I wouldn't mind a little peek at that........ Okay, so I'm weird too.
They eventually sold for £2,900. That's odd because all kinds of extravagantly high sums were being tossed around beforehand. All the items sold for very modest amounts.
Other items sold included a silver holder containing Eva Braun's bright red lipstick, a silver mirrored box ( also initialed), and a gold ring. They were sold to a UK-based private collector.
The lipstick and holder sold for £400 and her gold ring set with an opal surrounded by six rubies for £1,500.
The items were found by an American soldier in an abandoned bunker in the Platterhof Hotel next to Hitler's Berghof home in the Bavarian Alps. He took them with him back to the US as a memento. They have changed hands twice before the auction.
I remember reading a few years ago about another American soldier who collected several personal souvenirs belonging to Hitler...not from the bunker itself but from the building next door. I believe some of the items were gold and were sold for a good sum. You just never know what is going to turn up.
I have to wonder what Hitler's knickers would sell for.