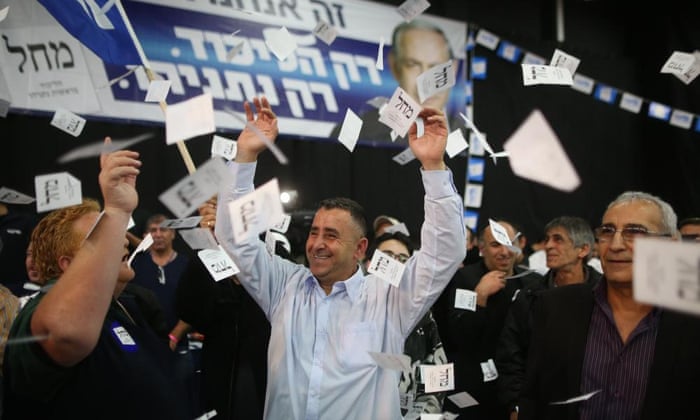 Israeli prime minister Binyamin Netanyahu made a recovery from low numbers ahead of elections but polling day highlighted deep divisions among citizens.
He scored an emphatic victory in a bitterly fought Israeli election with official counting showing his Likud party winning most seats and setting the combative prime minister up for a third successive term in office.
Netanyahu had been trailing in polls in the days leading up to the election but a last-minute bout of campaigning succeeded in cannibalizing the vote of rival rightwing parties, enabling him to resist the challenge of his main rival, the Zionist Union and its leader, Isaac Herzog.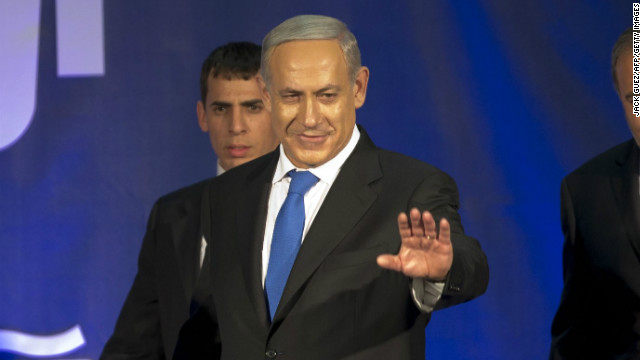 Herzog had also initially claimed victory based on the exit polls, telling supporters that he had also spoken to potential coalition allies about building a "socially minded" government. "This result allows us to return to power," he said, adding that "everything is open".
Who becomes Israel's next prime minister will ultimately depend on the exact breakdown of the official results – due out by Thursday – and on which of the two leaders can put together the most convincing coalition to ultimately command a majority in the 120-seat Knesset.
Before the vote a string of polls showed that Israelis were most concerned by social issues, such as housing and the cost of living, but in recent days, Netanyahu had relied heavily on a strategy of fear-mongering.
He warned in vague terms of a conspiracy by the left and foreign governments to remove him from office and on election day,
posted an inflammatory Facebook video in which he accused pro-Herzog activists of bussing in Israeli-Arab voters
.
"The rule of the right wing is in danger. Arab voters are going to the polls in droves!" Netanyahu warned. "Go to the polling stations! Vote Likud!"
The day before the election, he had also vowed to continue building in occupied east Jerusalem while promising that
no Palestinian state would be established if he were re-elected
.
Such statements may have helped Netanyahu regain ground in the polls, but they are bound to exacerbate tensions with then Obama administration in Washington and the European Union and further isolate
Israel
in the international community.
In a clear sign of the potential for conflict ahead, the chief Palestinian negotiator, Saeb Erekat, said on Tuesday night: "It is clear that Prime Minister Binyamin Netanyahu will form the next government, so we say clearly that we will go to the international criminal court in the Hague and we will speed up, pursue and intensify."
Although counting appeared to give Netanyahu the advantage in forming a coalition, the Israeli president, Reuven Rivlin, had earlier indicated he would seek a national unity government.
Rivlin, whose constitutional role is to invite the leader most likely to form a stable coalition, said: "I am convinced that only a unity government can prevent the rapid disintegration of Israel's democracy and new elections in the near future."
The Likud minister Silvan Shalom said, "The results were a very clear yes to Prime Minister Netanyahu and Likud to carry on leading. His results were very strong and beyond all the polls taken in the last few weeks. I know very many Israelis came out to vote Likud to keep the national camp and right wing in power and not allow the left wing to take power".
For his part Herzog had promised to revive peace efforts with the Palestinians, repair ties with the US and reduce the growing gaps between rich and poor.
"Whoever wants to follow [Netanyahu's] path of despair and disappointment will vote for him,"
Herzog said after casting his vote. "But whoever wants change, hope, and really a better future for Israel, will vote the Zionist Union led by me."
Thanx to the Guardian