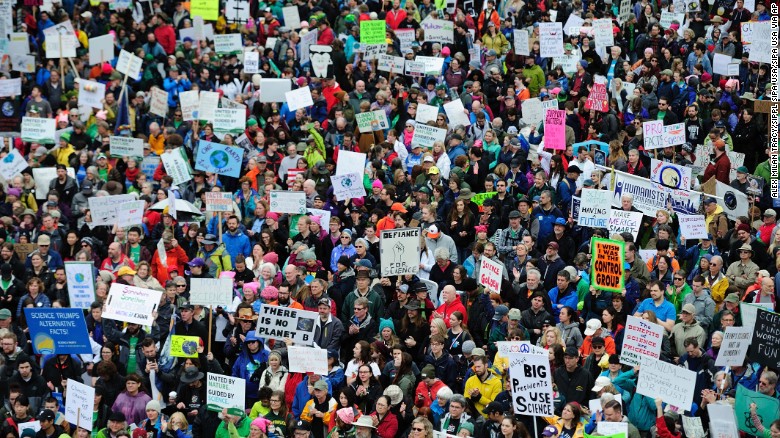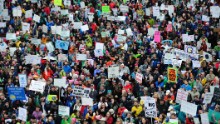 Washington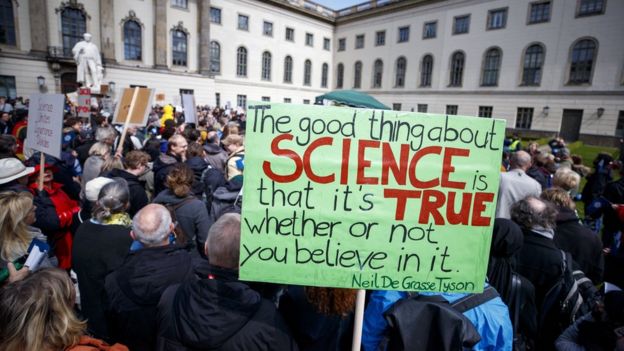 Berlin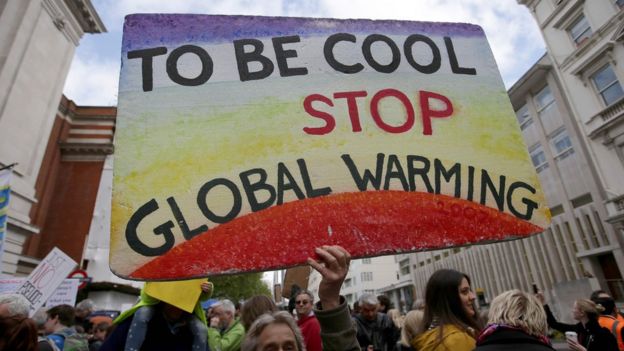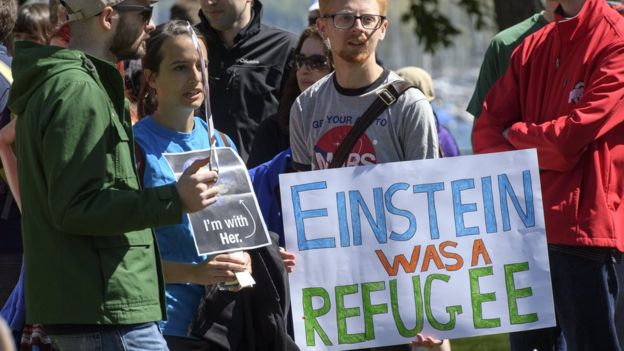 Switzerland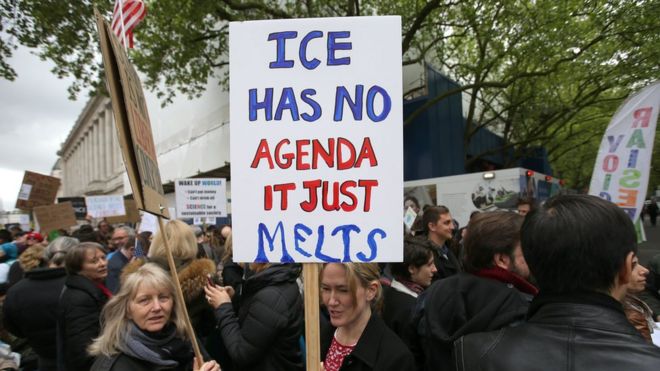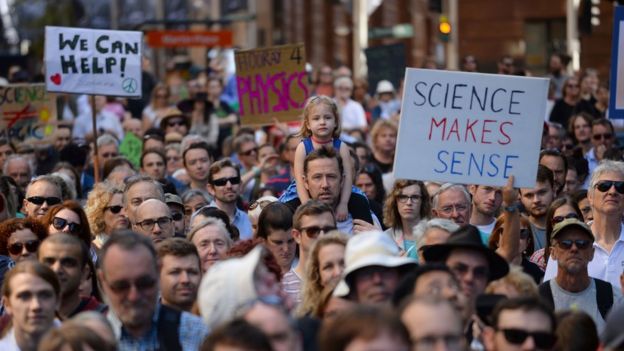 Sydney Australia
Crowds massed in the US capital and around the world Saturday to support science and evidence-based research -- a protest partly fueled by opposition to President Donald Trump's threats of budget cuts to agencies funding scientists' work.
At the main
March for Science
, demonstrators gathered at Washington's National Mall to hear speakers laud science as the force moving humanity forward, and rail against policymakers they say are ignoring fact and research in areas including climate change.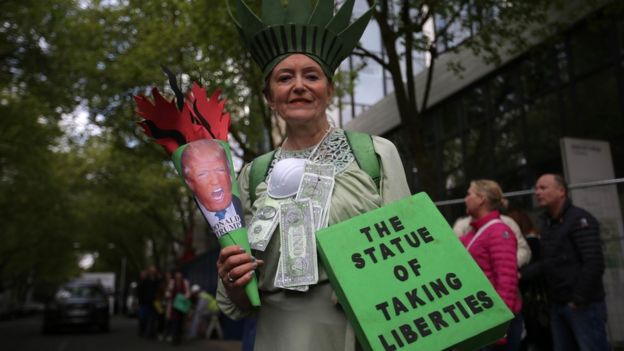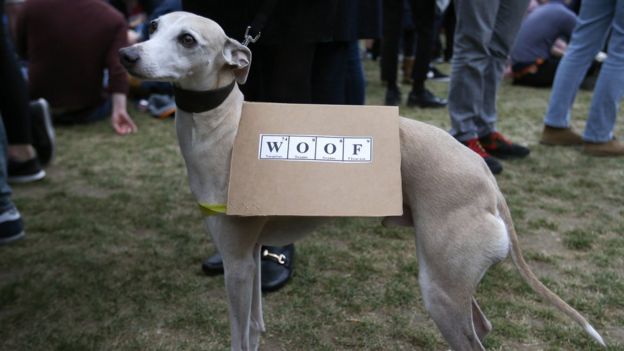 "Today we have a great many lawmakers -- not just here but around the world -- deliberately ignoring and actively suppressing science," one of the event's speakers, TV host and scientist Bill Nye, told a rain-soaked crowd from a stage.
"Their inclination is misguided and in no one's best interest. Our lives are in every way improved by having clean water, reliable electricity and access to electronic global information."
Besides the Washington march, organizers said more than 600 "satellite" marches were taking place globally in a protest timed to coincide with
Earth Day
.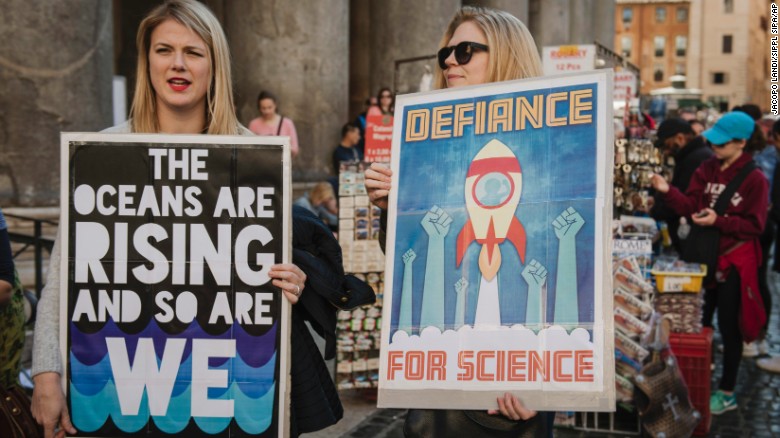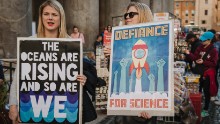 The march, whose beginnings reflect the viral birth of the Women's March on Washington, was billed by its organizers as political but nonpartisan. But many messages were leveled at Trump and his party, which holds majorities in Congress. Scientists have raised alarms over Trump's budget blueprint, which would cut $12.6 billion from the Department of Health and Human Services, including $5.8 billion from the National Institutes of Health alone.
One speaker said the administration "tries but fails to silence scientists." Several contrasted rationality and scientific thought to "alternative facts," a phrase that's attracted popular derision since a White House aide uttered it.
With the White House in view, protesters held signs with messages such as "In peer review we trust" and "It's the environment, stupid."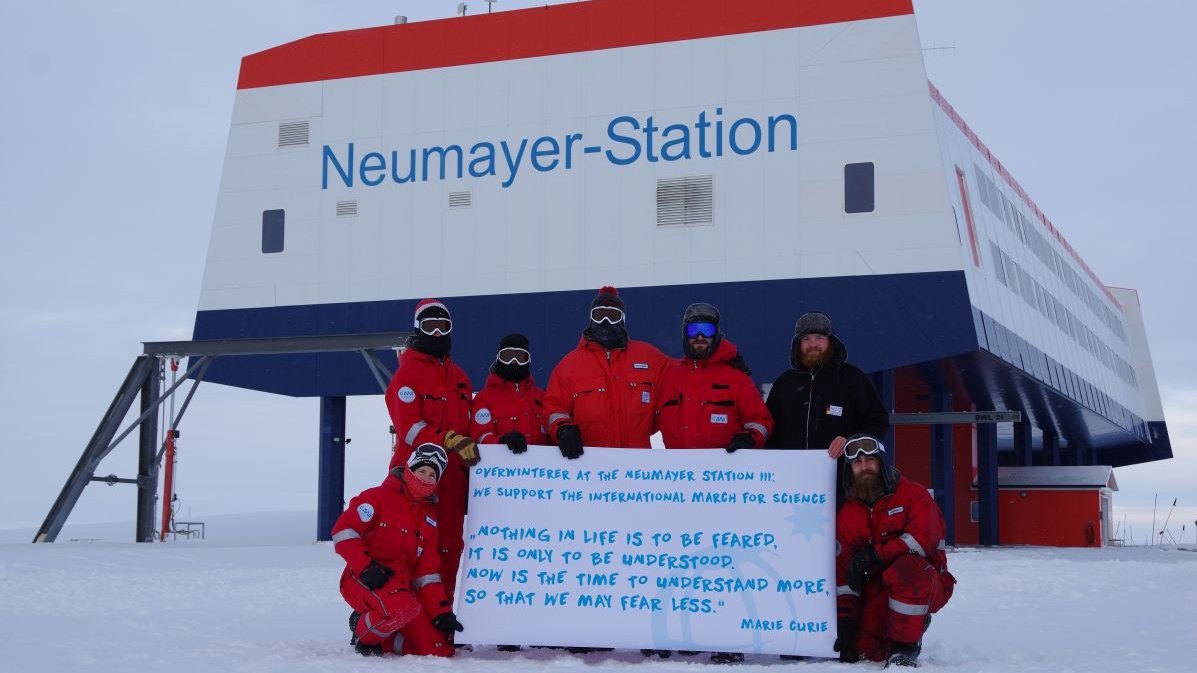 Germany's Neumayer Station is an active research institute in Antarctica. During the Antarctic summer, the station houses up to 50 scientific researchers and support staff.
With the Antarctic winter drawing near, a very small "overwintering" team remains there to conduct research and maintain the station.
On Saturday, this skeleton crew traveled out into the 20°F temperatures and 26 mph gusts to join their voices in support with
crowds gathering around the world
. Marches for Science have taken place on all seven continents.
Nothing in life is to be feared, it is only to be understood," reads a quote from renowned scientist Marie Curie on the banner they held. "Now is the time to understand more, so that we may fear less."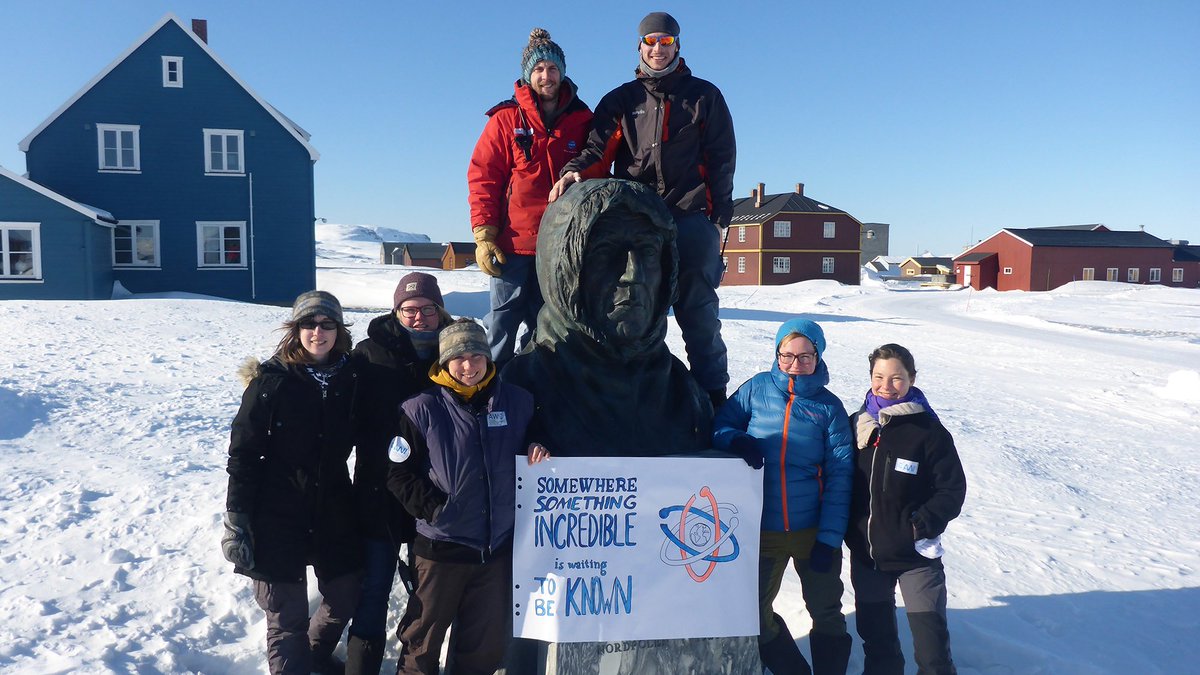 MEANWHILE, their colleagues in the Arctic Circle at the other end of the globe ...
conducting research in Norway's scientific village of Ny-Ålesund, braved the 27°F temperatures and spoke out with their fellow scientists in Antarctica and the other marchers around the world, on Saturday.
Standing around a large bust of Norwegian polar explorer Roald Amundsen, they unfurled a banner that read, "Somewhere something incredible is waiting to be known."
Besides the main march in Washington, organizers said more than 600 "satellite" marches took place globally in a protest timed to coincide with Earth Day.
The crowds of people marching Saturday in Rio, Berlin, Washington, Boston, London and Paris, among other places, are voicing support of science and evidence-based research in a protest fueled by opposition to President Donald Trump's environmental and energy policies, which are selfish, uninformed, blind and motivated by industry...
AND SUCK!