Two weeks of tension over the death of 25-year-old Freddie Gray boiled over on Monday night as rioters clashed with officers and National Guardsmen in the city's streets in the worst violence to date. The chaotic scenes included hordes of officers fleeing from a barrage of rocks and bottles tossed by protesters, as well as looting and cars and businesses set on fire, resulting in hundreds of arrests.
The heightened violence came just hours after Gray's funeral on Monday (April 27), with many Baltimore residents frustrated that the investigation into how Gray suffered a fatal spinal injury while in Baltimore Police custody appears to be moving too slowly.
This what I do not understand - If this is a legitimate protest against the police - Why do the citizens burn buildings and loot businesses owned by their own neighbors, regardless of color??? These protests just seem to attract thugs, thieves and violence so they receive more disapprobation and negativity than the support most people would like to give.
The spark that ignited Monday's pandemonium probably started with high school students on social media, who were discussing a "purge," a reference to a film in which laws are suspended.
Many people knew "very early on" that there was "a lot of energy behind this purge movement," Baltimore City Councilman Nick Mosby said Tuesday. "It was a metaphor for, 'Let's go out and make trouble.'"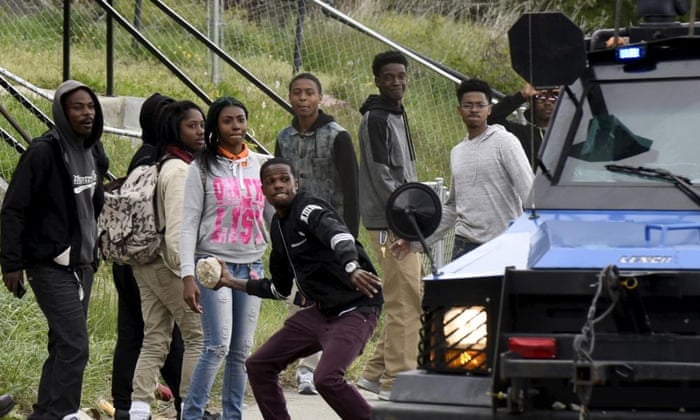 Baltimore's handling of riots slammed as 'disaster'
Carter said. Baltimore police "routinely" are "superaggressive," with "zero tolerance for any kind of overactivity going on from these young people," she said. "And yesterday they acted completely opposite to their normal behavior."
But Mosby believes it was not intentional. Authorities "came ill-prepared, and it escalated quicker than they could respond," he said.
Baltimore Police Commissioner Anthony Batts said there were about 300 police officers at the mall, but the ages of the rioters factored into the response.
"Yes, we prepared," he said. "Because there are 14-, 15- and 16-year-old kids out there. Do you want people using force on 14-, 15-, 16-year-old kids? They're old enough to know better. They're old enough to know not to do those things. They're old enough to be accountable, but they're still kids. unfortunately. So, we had to take into account while we were out there.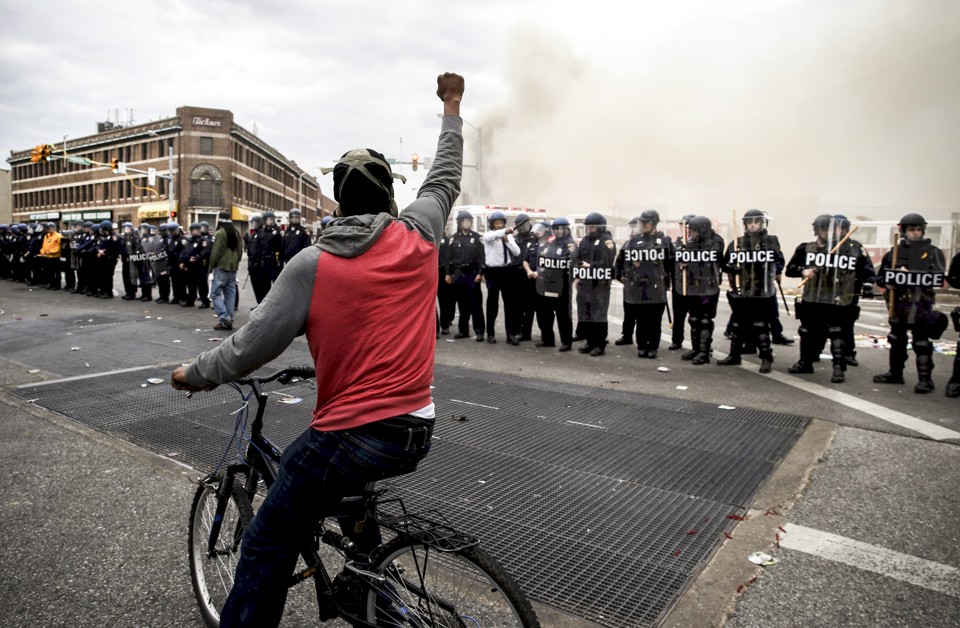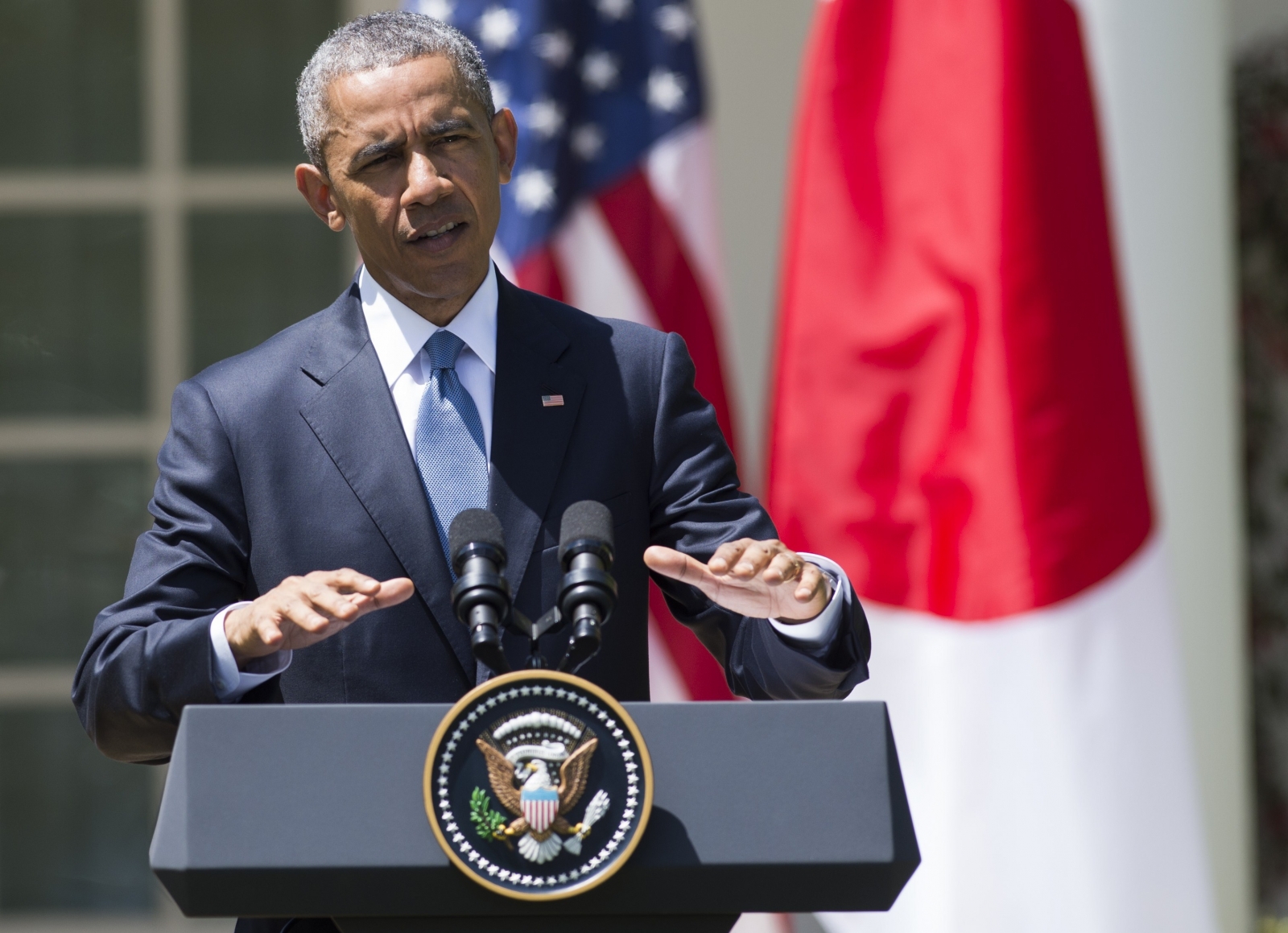 President Obama, on Tuesday criticized those rioting in the streets of Baltimore as "criminals" and "thugs" and argued that broader societal changes are needed to address underlying tensions that exist between African American communities and the police.
Making his first remarks on the death of Freddie Gray and the ensuing violence, Obama said fixing the problems experienced in Baltimore, Ferguson, Mo., and other cities will require politically difficult choices on education, criminal justice reform and economic investment in neighborhoods often overlooked until such incidents.
Freddie Gray's death on April 19 leaves unanswered questions in it's wake. But it is clear that when Gray was arrested in West Baltimore on the morning of April 12, he was struggling to walk. By the time he arrived at the police station a half hour later, he was unable to breathe or talk, suffering from wounds that would, in due time, cause his death.
Gray died Sunday from spinal injuries. Baltimore authorities say they're investigating how the 25-year-old was hurt—something they should already be aware of, given that it was while he was in police custody, away from public view, that he apparently suffered injury. How it happened remains unknown. It's even difficult to understand why officers arrested Gray in the first place. But with protesters taking to the streets of Baltimore since Gray's death on Sunday, the incident falls into a line of highly publicized, fatal encounters between black men and the police. Meanwhile, on Tuesday, a reserve sheriff's deputy in Tulsa, Oklahoma, pleaded not guilty to a second-degree manslaughter charge in the death of a man he shot. The deputy says the shooting happened while he was trying to tase the man. Black men dying at the hands of the police is of course nothing new. It is just getting more attention these days, mostly because bystanders have the means to record these events now.
According to the city, an officer made eye contact with Gray, and he took off running, so they pursued him. Though he'd had scrapes with the law before, there's no indication he was wanted at the time. He did have a switchblade, but Mayor Stephanie Rawlings-Blake said, "We know that having a knife is not necessarily a crime."
The police say Gray didn't resist arrest and that officers didn't use force, which seems to be mostly corroborated by video shot by bystanders. Gray seems to shout in pain, and his leg seems injured as officers drag him to a police van. (Someone off camera shouts, "His leg broke and y'all dragging him like that!") Gray also had asthma and requested his inhaler, but didn't get it. Yet it's not the leg or the asthma that killed him. Instead, it was a grave injury to his spinal cord. Gray's family said he was treated for three fractured vertebrae and a crushed larynx, the type of injuries that doctors say are usually caused by serious car accidents. The van made at least two stops before reaching the police station, but there's no footage to say what happened during the journey or at those stops.
"It's baffling." Deputy Police Commissioner Jerry Rodriguez said. "None of the officers describe using any force against Mr. Gray." And yet somehow Gray was fatally hurt while in police custody.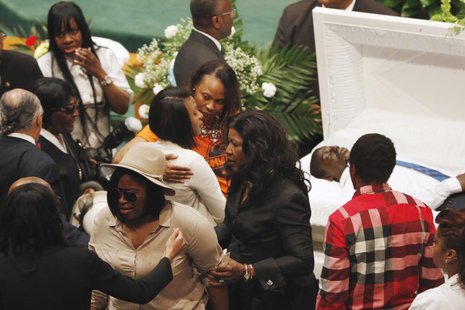 The lack of clear evidence in Baltimore is a reminder of just how unusual the case of Walter Scott was. The North Charleston, South Carolina, man was shot in the back by a police officer while running away, but a bystander caught the incident on video—debunking the official account in a police report.
The obvious tie between the Gray and Scott cases, though, is that in both incidents police apprehended black men under questionable circumstances—Scott for a busted tail light, Gray for, well, it's unclear. In both cases, the black community feels its members were unfairly targeted by the local police.
The police already have made up their minds about who we are," Rudolph Jackson told The Baltimore Sun. "They figure every black person with their pants hanging down is a suspect, and they stop them without probable cause." That echoes complaints of African Americans around the nation, from Ferguson to Staten Island to Cleveland, about how they experience the police not as defenders of the peace but as an arbitrary menace, more likely to violate a citizen's rights than preserve them.
Six officers have been suspended with pay and placed on desk duty in the Gray case, and while the Baltimore Police Department didn't specify their races, the three officers in the clip arresting Gray all appear to be white.
The other obvious problem here is : what happens when the police are not being filmed or even being watched? Despite movement to provide police with body cameras, many still don't wear them. There is much that's still unknown about Gray's fatal injuries, but it's hard to avoid the conclusion—based purely on what the mayor and others have said—that his injuries came at the hands of police officers in the van.
A common estimate is that 400 people die every year while being arrested—a number that City Lab's Richard Florida notes is probably an undercount—and six in 10 of those deaths are homicides, according to the Bureau of Justice Statistics.
The U.S. Department of Justice says it will also investigate whether officers violated Gray's civil rights. But if the police can't be trusted to get a man to jail without grave injury, can they be trusted to investigate this death effectively? And if they can't, who will?