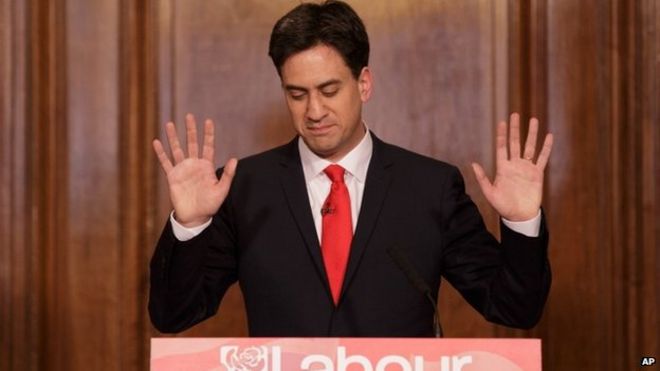 Sad and defeated Ed Miliband steps down as Leader of the Labor Party
The thing about having your entire country in one time zone is it doesn't take long for election celebrations to begin and hopes to be dashed.
In the US, the agonizingly slow drip-drip of states closing their polls across the country offers a glimmer of hope for several hours to the soon-to-be defeated. It gives partisan audiences a chance to cheer and pat each other on the back.
On Thursday night in the UK, however the drama faded almost instantly as the electoral verdict was issued seconds after voting ended. The Conservatives would easily be the majority party. It was not even a close race, by any means.
The ensuing hours were filled with admonitions from shocked Labor and Liberal Democrat officials that everyone should wait for the votes to be counted before celebrating or weeping. But as constituency after constituency reported, with all candidates standing together on a stage to hear the vote totals read aloud, the numbers told the same story.
In a way Thursday was a mirror image of the 2012 US presidential election. At the start of the vote tally, conservatives insisted that weeks of polls were not reflective of the late surge in support for Republican Mitt Romney, who they said had what President Richard Nixon called a "silent majority" behind him.
Democrats, on the other hand, placed their faith in the science of surveys, personified by the bespectacled visage of self-professed statistics nerd Nate Silver. That vote ended with President Obama breezing back in for a second term and shocked Republicans left scratching their heads.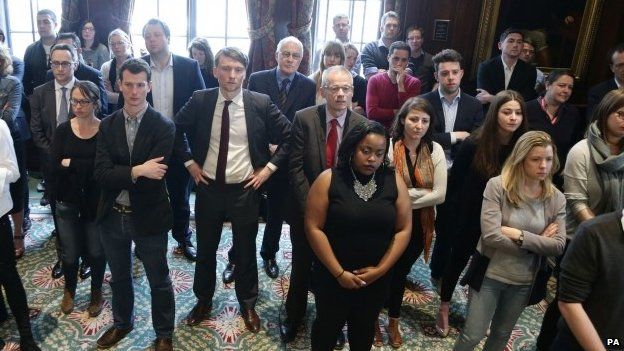 And so the 2015 general election ends with Mr Cameron whisked from 10 Downing Street to Buckingham Palace for a triumphant audience with the queen.
Just over a month ago, the future was filled with uncertainty. Parliament had been dissolved, and the outcome of the general election was in serious doubt. Could the Tories keep their tenuous hold on power? Now Mr Cameron can enjoy his victory. No coalitions, no fractured government. Just Conservative Party rule for the next five years.