On the 19th anniversary of the death of the princess in a horrific road accident we recall our feelings at the time of her passing and once more pay tribute to a lovely young woman, taken from us much too soon, Diana.
Lady Diana Spencer married Prince Charles in July 1981 and was the mother of Princes William and Harry. The couple divorced in 1996, with rumours of infidelity on both sides. Diana was adored for her passion for charity work as well as for her style, her beautiful spirit and her ability to connect with people. She was tragically killed in a car crash in Paris on 31 August 1997. Her nation was terribly saddened and the world paid tribute to a beloved princess.
Diana's legacy: No fitting statue or memorial, but the people's Princess lives on through William and Harry. Prince William admitted "I still miss my mother every day and it's been 20 years since she died", as he comforted a 14-year-old boy who lost his own mother last summer. In an emotional encounter at a hospice in Luton, William rested his hand on Ben Hines's shoulder and told him: "Time makes it easier."
Both princes have stated they still miss their mother every day, think of her and hope she would be proud of them.
Princess Diana died from serious injuries in the early hours of August 31 1997 after a terrible car crash in Paris.
Her tragic death led to a huge outpouring of grief among the British public who laid masses of floral tributes in her memory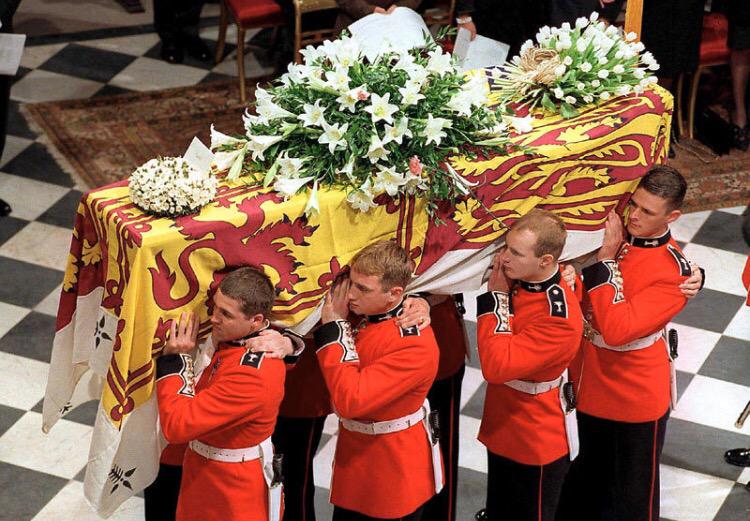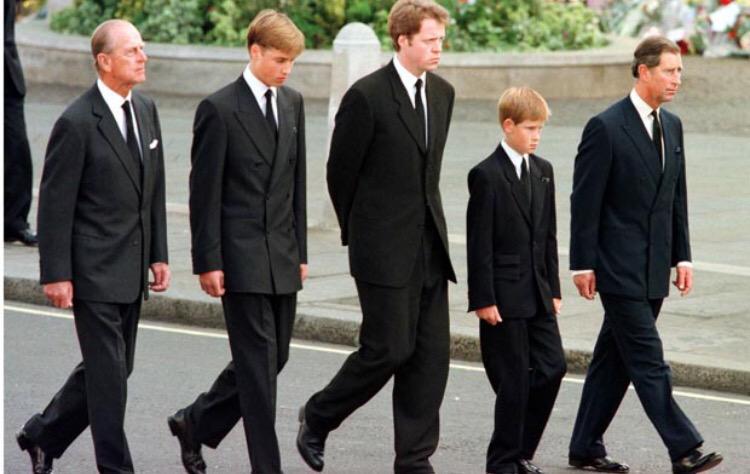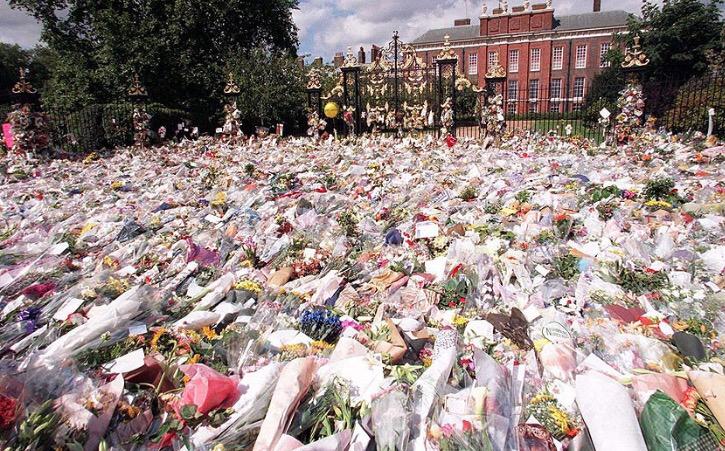 Bouquets outside Kensington Palace
Flowers and a card to "Mummy" from the Princes Harry and William to their mother Diana, Princess of Wales, rest atop her coffin as it makes it way to Westminster Abbey
A poignant picture, never forgotten.
A beautiful princess, never forgotten