Canadians cried with Gord Downie during that moment he fought tears onstage
and screamed his outrage
The terminally ill lead singer was diagnosed with brain cancer in December. Some proceeds from the band's climatic tour will be donated towards cancer research at the Sunnybrook Foundation.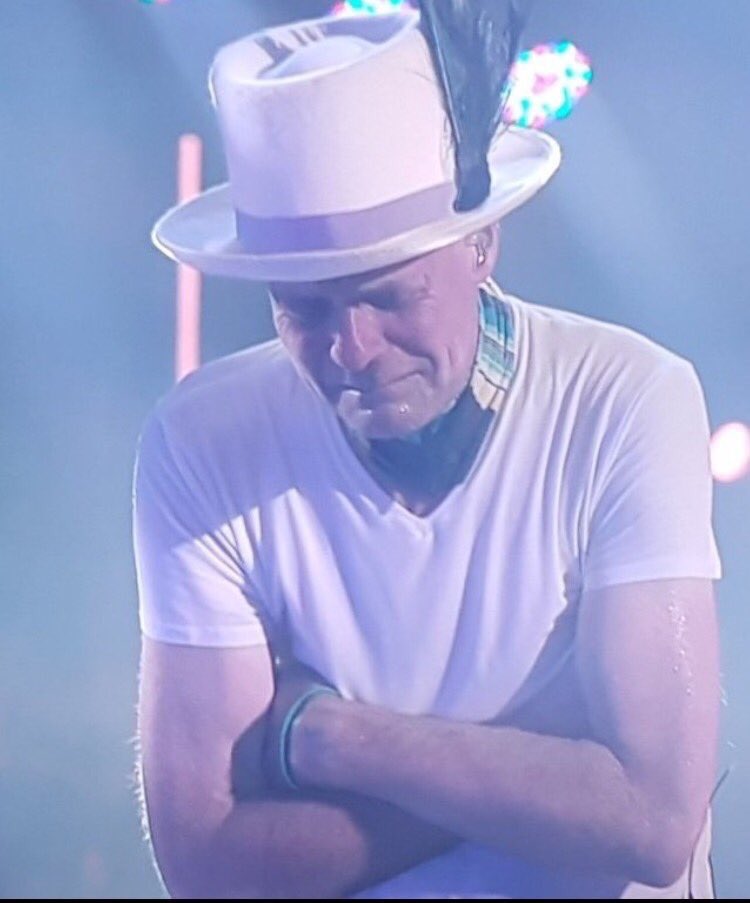 The Tragically Hip has long been a fixture of the Canadian music scene, with 13 studio albums released since the band formed more than 30 years ago. Nine of those releases achieved #1 status in Canada.
An adoring nation showed its appreciation with heavily attended viewing parties for the final show. Those that couldn't attend the sell-out performance crowded into streets and theaters to watch the band say goodbye.
Trudeau attended concert
A shared affection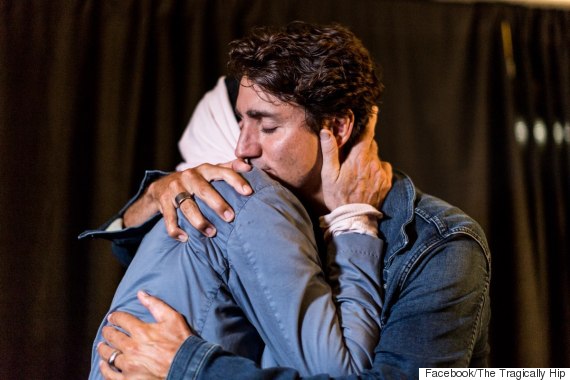 And sad goodbye
Canadian prime minister and beloved hero of the internet Justin Trudeau, decked out in a denim jacket and Hip t-shirt, watched from a box at the K-Rock Centre. Downie seized the opportunity to call on his prime minister for greater action in addressing Canada's troubled relationship with its indigenous First Nations.
"He's going to take us where we need to go," Downie said of Trudeau "And we've got to figure out what the hell went wrong up there. It's not cool and everybody knows that. It's really, really bad. We're gonna figure it out."
As the band wound through three hours of music — a mix of classics and new cuts off the latest album, Man Machine Poem — Canada's warm reception echoed across social media.
They performed for three hours with three encores until the, clearly exhausted Downie bid a sad goodbye, saying simply, "Thank you for that."
The saddest truth is that Gord Downie is 'Tragically Hip'.